One, two, three, four… seven hundred fifty-two. Right. We get it. That's not how you were conceiving your effects after employing follow-up software. Maybe you thought that twenty—at worst twenty-one—follow-up emails would be enough to attract prospects and make them bear with you. But—believe us or not—that's not the way dreams come true.
Although it may seem a Sisyphean task at times, compliance with your follow-up plans as well as reassessing them on a regular basis are necessary. What is even more needed is persistence.
There exists a Finnish word sisu which means "stoic determination, tenacity of purpose, grit, bravery, resilience, and hardiness." That's what you're supposed to be like!
Why, though, would you even bother? The answer comes right here:
Because follow-ups are tremendously effective!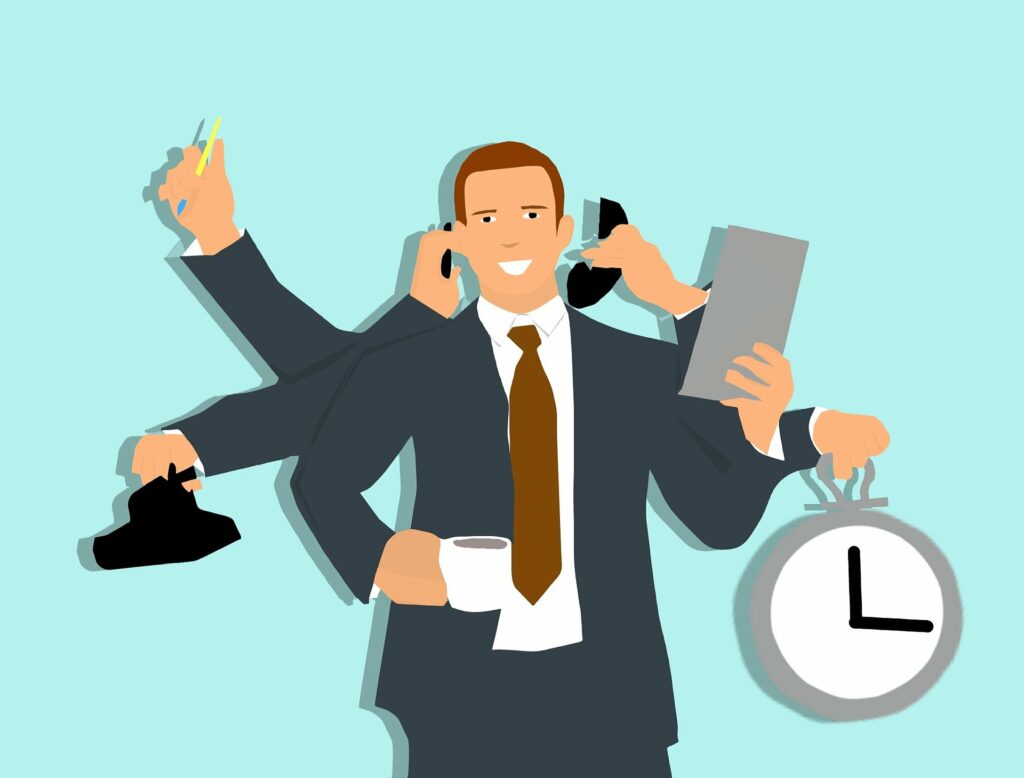 Why Are Follow-Ups Effective?
Let us begin by introducing some statistics. Numbers don't lie, do they?
Averagely, you should send at least five emails in order to be heard out and get a reply. Yes, right. Five. You can't expect wonders just after the first sent message—the response rate is then estimated barely at 30%. Later, however, chances are increasing: the 2nd follow-up gives you 21% more, the 3rd—18%, the 4th—14%, and here we are…
What Is a Follow-Up?
You may find yourself wondering what exactly a follow-up is.
Certainly, it's what the vast majority of marketing folks don't like. They find it awkward. But they think so because they don't know it.
Having said that, follow-ups (and follow-up software) are crucial for any business. Yours isn't an exception.
It's so important to engage customers constantly. As we've already underscored in one of our texts, engagement is the most comprehensive factor in the email campaign metrics. Decent follow-up software must entail such an element.
Did you know that poor communication accounts for $37 billion of financial loss (just in the U.S. and U.K.), to which follow-ups-wise issues have also contributed? In light of the above, investing in adequate follow-up software becomes even more urgent.

How to Create a Good Follow-Up System?
No matter what the industry is—a good follow-up won't hurt. Not only will it not hurt, but also it'll make your business shine brightly. To do so, you need a good follow-up software, system, and strategy—not any. In saying so, you'll have to contrive a coherent plan. We've decided to give you some clues by breaking it down into 4 sections:
Choose follow-up software
As they say, Rome wasn't built in a day. Please note that it'll take a while to establish your Follow-Up Empire, too.
However, the first step you should definitely take is to seek not only sufficient but also powerful follow-up software. It's supposed to be comprehensive, but at the same time, you'd rather focus on something that will provide you with flexibility and freedom.
What's coming into the picture is… Sellizer. That's it, though, for now. We'll introduce you to the finest follow-up tools a bit later. Bear with us!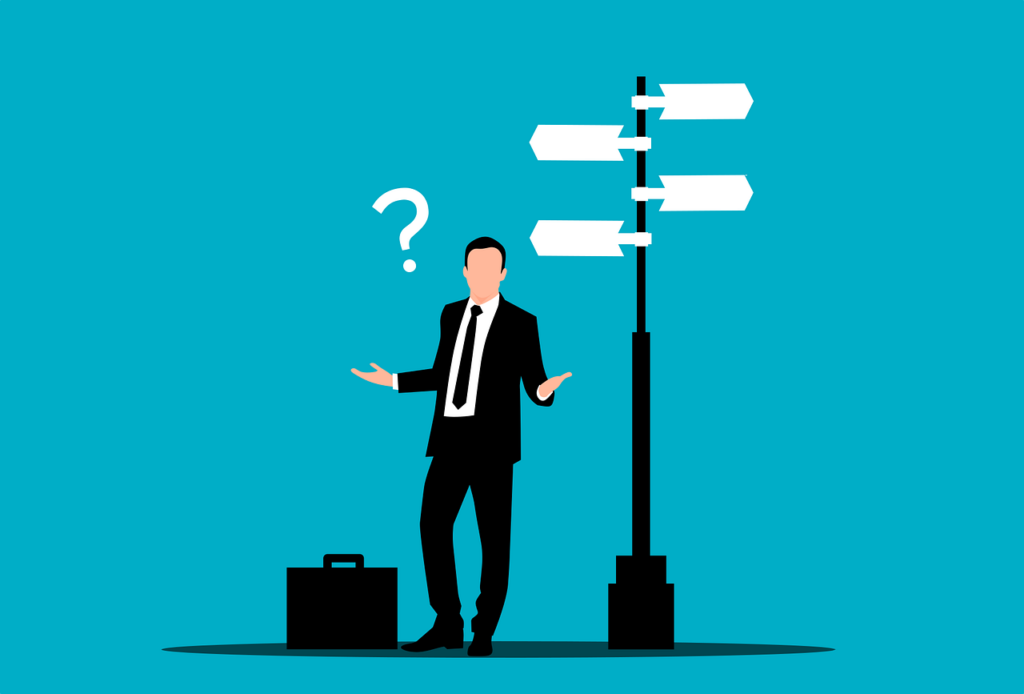 Gain and introduce details about clients and prospects
There is so much information about both your current clients and promising prospects you should wisely use. Not only follow-up software will let you keep all the data in one place (which, obviously, prevents you from chaos), but also—or rather above all—it will get you much deeper insights and observations.
End with the ever-lasting tension that you'll forget what your recipients' habits, customs, abilities are. Instead, begin by providing your precious clients with the personalized content.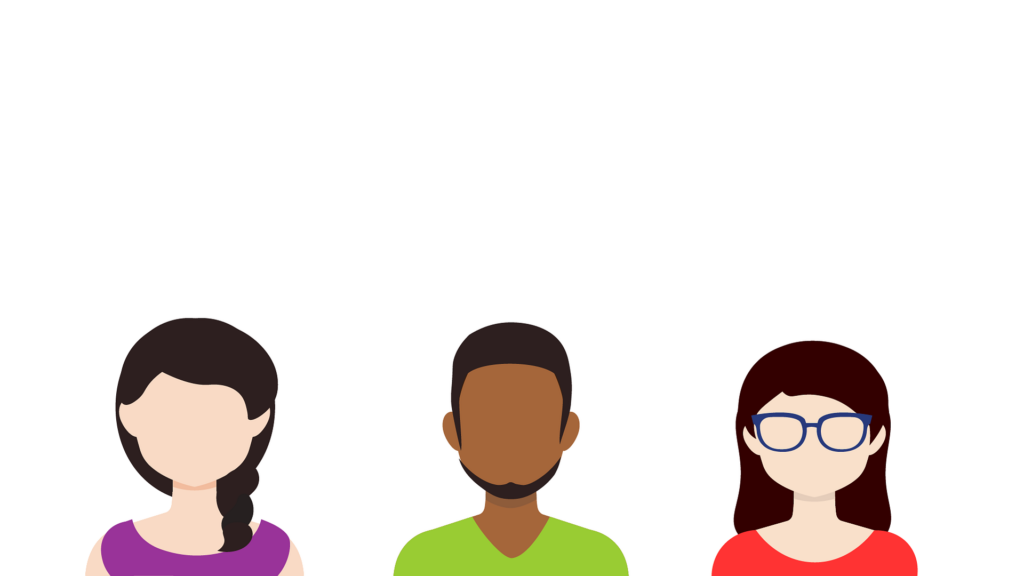 Make use of automatic functions
Wait for a minute and contemplate how arduous it would be if you were to be doing everything manually, on your own… Yeah, it's horrific but you can't turn back the clock.
Instead, you can change your future! With help of good follow-up software, you'll be able to handle e.g. scheduling. Thanks to this, you'll get many responsibilities—such as contacting a client at the right time—taken care of. It will, in turn, guarantee that you save countless hours!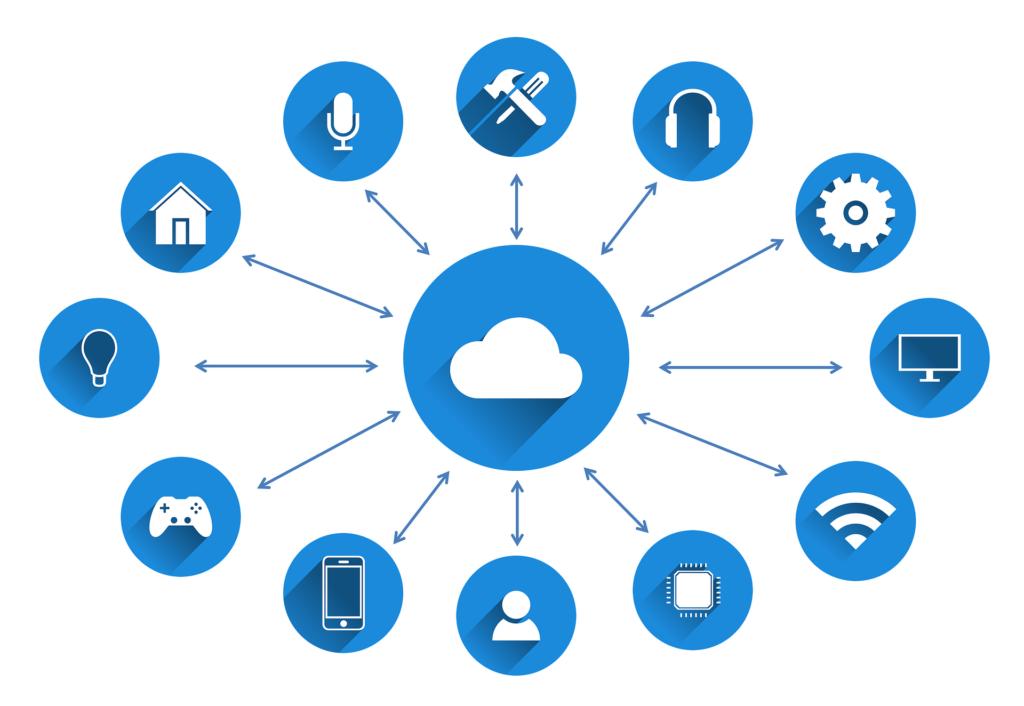 Re-engage customers
Engaging clients and prospects is one thing. The other is re-engaging them. Some'd admit that it matters even more.
In a nutshell, follow-up software will be really handy when reaching out to leads who were once interested in your business. You should get a schedule that'll fit your needs most, paying careful attention to individual factors.
You can, for instance, establish some rules:
GROUP 1: Contact the customers 2-3 times a week, preferably in the mornings (with follow-up software, you can easily delete the word "preferably" since all will become automated for good)
GROUP 2: Contact the customers in the foreseeable future, as you were asked for, with slightly modified proposals
…and so forth.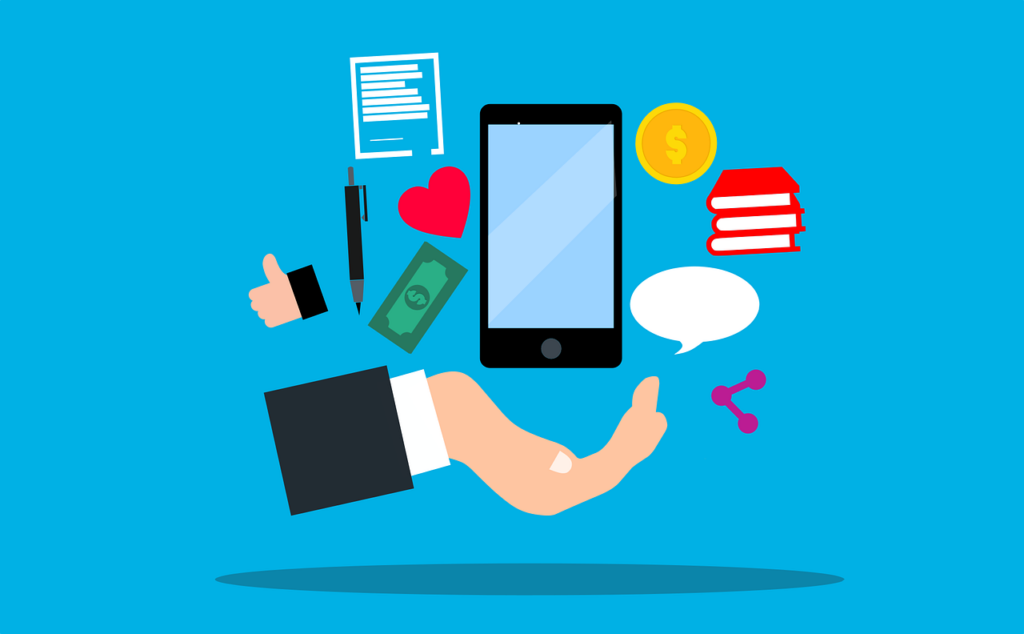 Disclaimer
You can—on a case-by-case basis—add some points to the plan we've just proposed. They may refer to, e.g., establishing a labeling system if needed and applicable. Considering that the above 4 points are elemental, you can easily modify your follow-up system!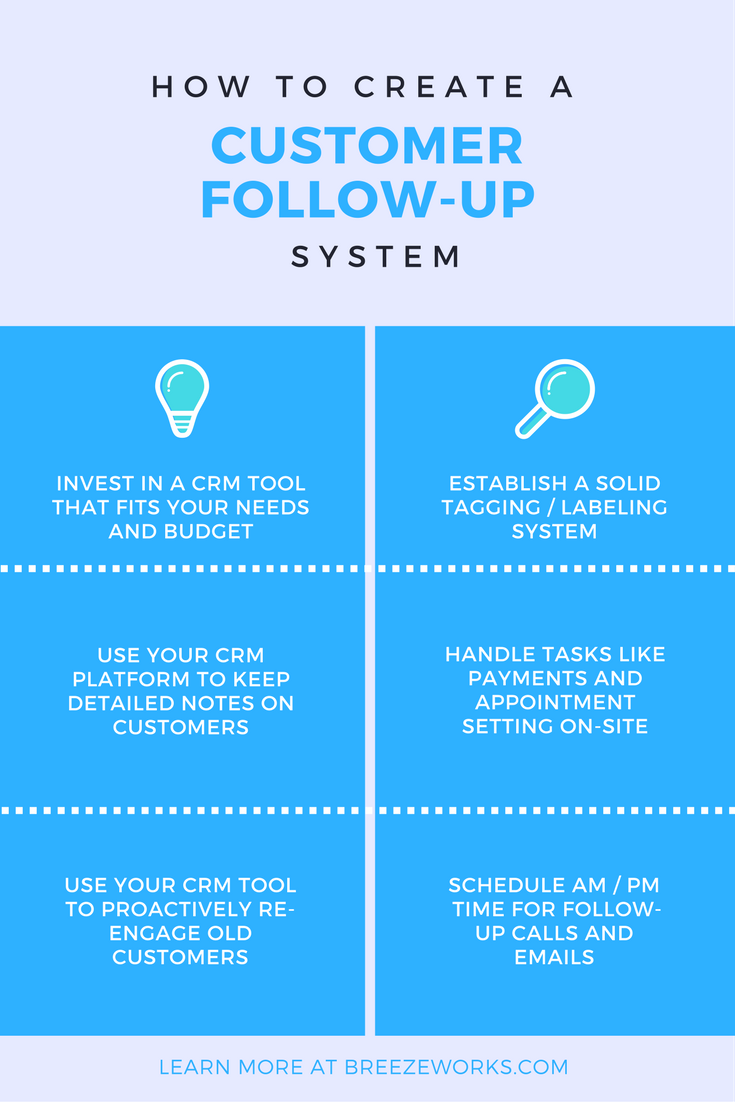 The Best Sales Follow-Up Software
There are many handy tools when it comes to sales follow-up software. But since we don't want to waste your time, we'll introduce to you only those which are the best and worth your attention 100%!
Sellizer is free-to-try follow-up software that can track and analyze your proposals. Equipped with numerous features, Sellizer underscores the importance of follow-up-related practices.
First of all, this follow-up tool enables you to launch so-called lead nurturing. In principle, it is feeding the contact, gently heating it, tightening the relationship, and bringing it to a boil that ends with a coveted sale.
What's more, you're granted access to the automated follow-ups function. It will end your daily, at times arduous work, and walk you through the whole process of making and sending proposals, calls, as well as follow-ups.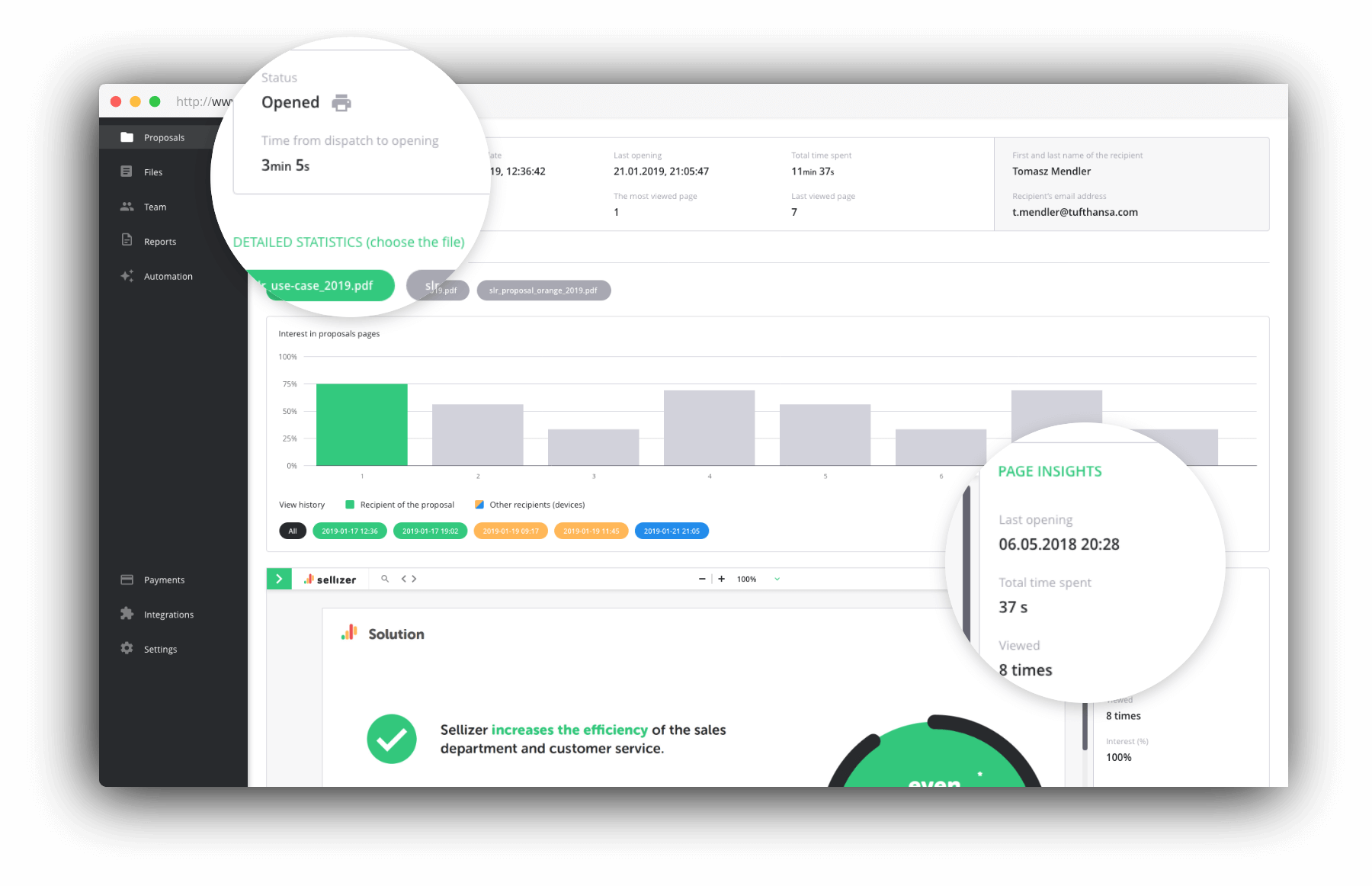 In a nutshell, the follow-up module helps you create scripts of automatically sent series of messages to a prospect until he or she's opened the email.
The following settings are available in Sellizer:
The recipient's opened the proposal within the time specified by you
The recipient hasn't opened the proposal within the time specified by you
The recipient's spent on the proposal longer than the time specified by you,
The recipient's opened the proposal for an umpteenth time specified by you
As comprehensive follow-up software, PandaDoc provides one with e-signature, templates, custom fields, approval workflows, and more. It offers solutions on a role-by-role basis: for sales teams, marketing, revenue operations, and customer success.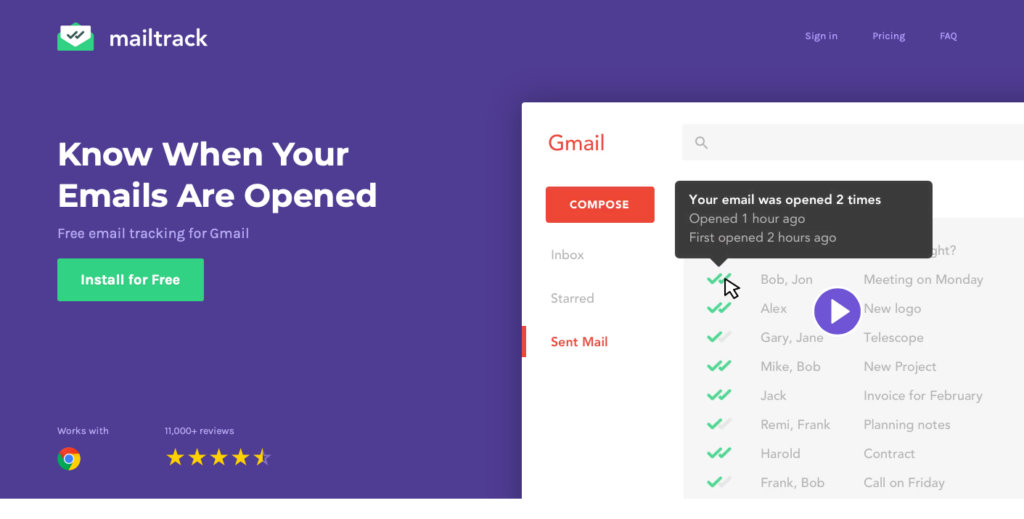 Devised and launched some time ago, MailTrack, as a follow-up software, gives one unique insight into email marketing matters. Additionally, it sends real-time notifications and ensures that your data is secure.
Check out differences between Sellizer and MailTrack: Sellizer vs MailTrack.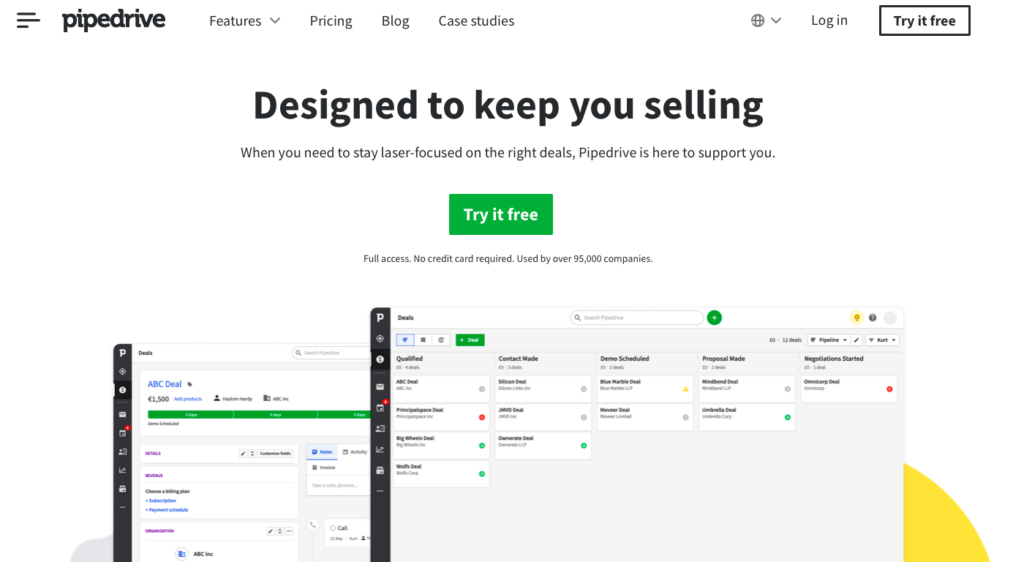 Pipedrive as follow-up software is ridiculously easy to use, along with a plethora of functions. They include but are not limited to: managing leads and deals, tracking communication, insights, and reports.
You can find out about detailed differences between follow-up software here: Pipedrive vs Sellizer.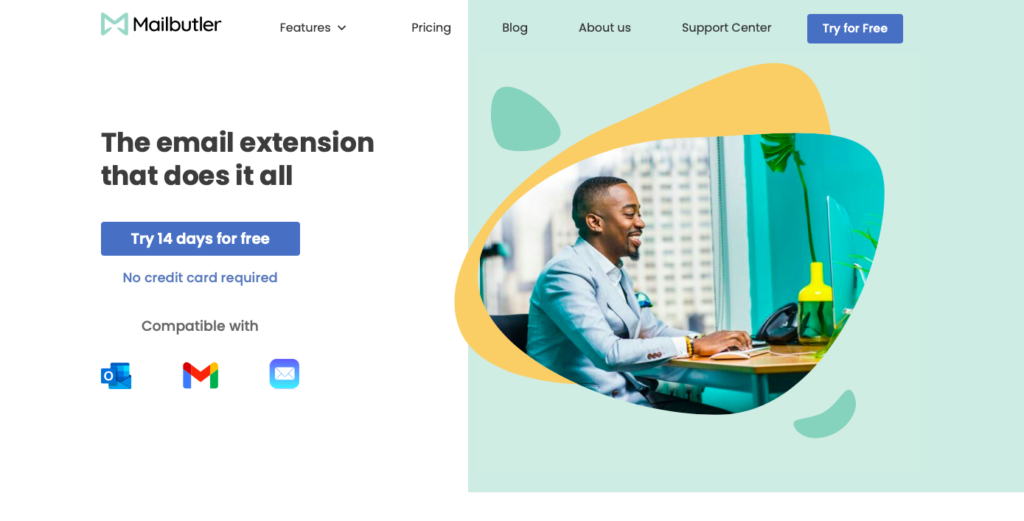 As follow-up software and an email extension, Mailbutler includes numerous functionalities, such as Email Tracking, Send Later, Signatures, or Notes and Track. You can also automatically send a blind carbon copy of customer emails to your CRM.
There are, though, some differences between Mailbutler and Sellizer: Mailbutler vs Sellizer.
Hubspot is trusted by many businesses. Being follow-up software, the tool provides you with email templates, email tracking as well as so-called Conversation Intelligence.
Curious about a precise comparison? Here it is: HubSpot vs Sellizer.
Follow-Up Software—Samples of Emails
Once you've got acquainted with rather theoretical knowledge, it is about time that you had a look at sample follow-up messages. You can easily produce such emails thanks to follow-up software—and then make use of them.
Since—let's face it—it's not an easy task to formulate an answer accordingly, we've prepared 2 follow-up drafts for you! You can modify them based on your needs, abilities, expectations, etc. On the whole, the answers, which we'll provide you with just in a while, are rather general and suitable for most situations.
How to Follow up Politely?
Here, the key is to be as polite as possible, at the same time following a protocol.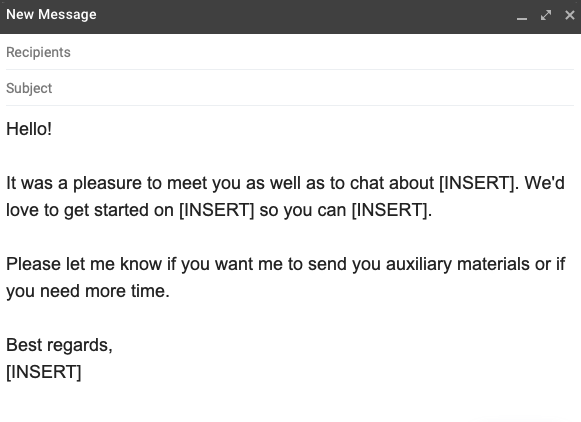 How to Follow up After No Response?
If you think your offer deserves more attention (please don't be biased) and no answers are on the horizon, you should definitely try one of these follow-up templates: