You might not have heard about proposal tracking, but somehow you made it to visit this website. Coincidence or fate—you are here. And only for your sake! Why, though?
In the stream-oriented world, proposal tracking simply matters. Though it has not been common in this form for long, it has undoubtedly gained popularity among salespeople.
Believe us or not, but proposal tracking can change your life. With such a pre-eminent tool, you can move mountains…
Proposal Tracking: How It Works
First of all, it is worth noting that proposal tracking can significantly contribute to increasing your revenue. Yeah, be that as it may, proposal tracking is able to make your profits growing.
Since we have just found out what proposal tracking is capable of, it is about time you got acquainted with what exactly it compromises.
In principle, proposal tracking
Now that you are equipped with the essentials, let's get down to the business. To the real businesses*, excuse me, which went big after employing proposal tracking software.
Benefits of Implementing Proposal Tracking: Case Studies
Sellizer, as proposal tracking software, committed to various companies' successes. Without further ado, here are the selected case studies:
What Is Ecologic?
Ecologic is the only management system a fleet needs. It is comprehensive but still easy to use. Thanks to a virtual instructor and driver incentive programs, it helps to reduce the loss ratio and fuel consumption significantly.
What Does Ecologic Use Sellizer for?
Lead Database Management
Within a few years, Ecologic has transformed from a startup into a thriving enterprise serving companies with a global reach. Along with the development of the company, the number of not only current but also potential customers grew. Before using Sellizer, Ecologic mainly used spreadsheets tailored to the needs and proposals' email delivery.
The company cares about maintaining the highest standards at every stage of contact with customers. That is why Ecologic needed a modern tool for managing the lead base, which would show the cross-sectional picture of the situation in a clearer way than standard solutions.
Ecologic uses Sellizer at a crucial, initial stage of discussions with clients: easily complements the lead database, checks at what stage are the talks regarding the proposal, and arranges the first meetings with clients, improving the process of contacting them.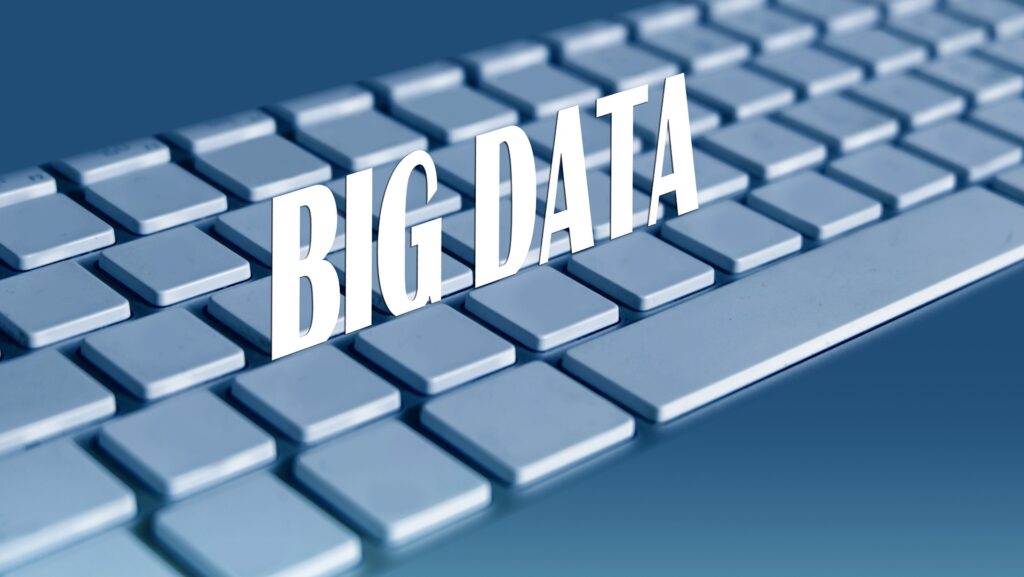 Knowing What Happens with Proposals after They Are Sent
Ecologic considers Sellizer functionalities related to the proposals sending to be the most useful. Sellizer informs about the proposal's opening by the recipient with an immediate SMS notification. Thanks to the possibility of sending proposals as a link, the customer can conveniently view them regardless of the type of device they use and without the need to download the attachment.
Tailoring to Customers' Needs
Sellizer shows how long the client browsed the document and how much time they spent analyzing the individual pages. Thanks to this, Ecologic gains knowledge about which parts of the proposals are the most interesting for the customer. This allows preparing better for the next stage of contact because checking the detailed statistics of the proposals allows for a more detailed discussion of its most interesting elements for the client and makes it easier to match the proposal to the business partner's needs.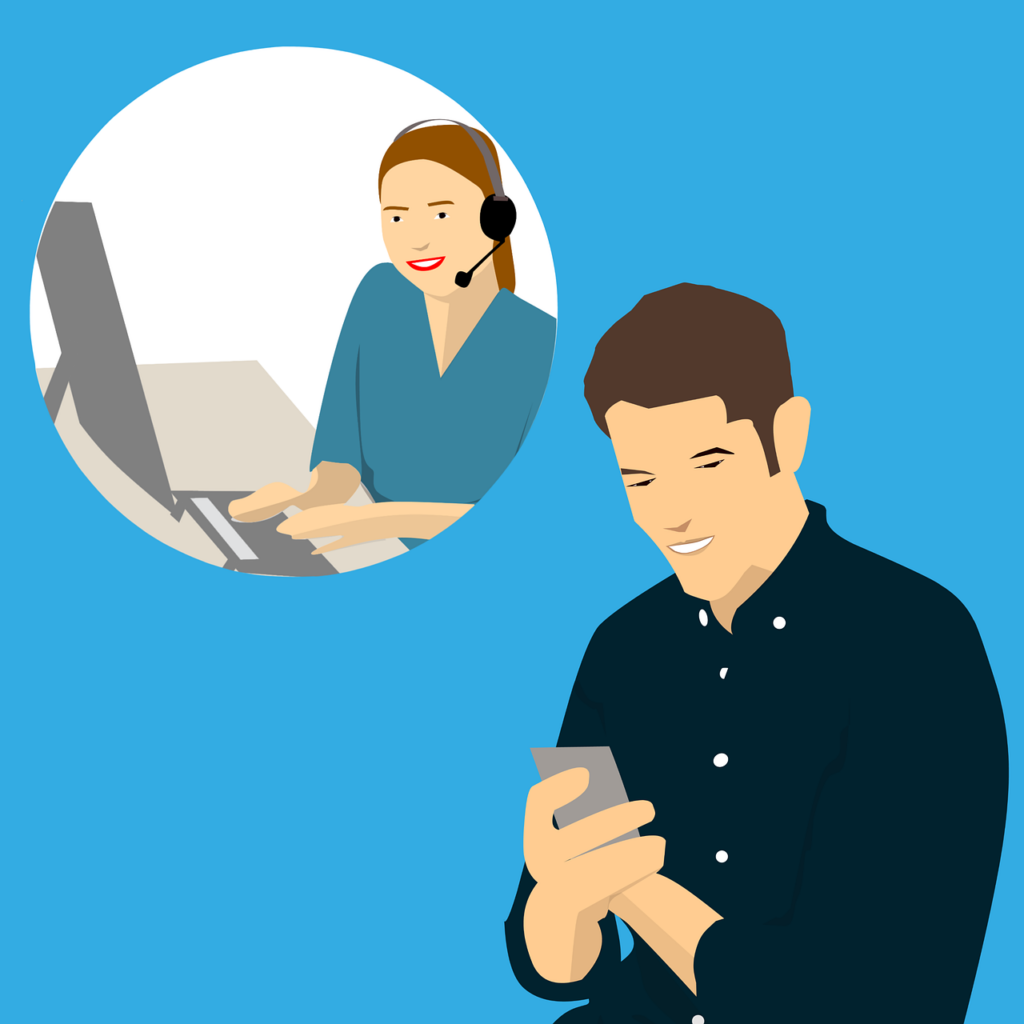 What Convinced Ecologic to Use Sellizer?
What Is Avangardo?
Avangardo is an interactive agency offering a complex of services in e-marketing, advertising graphic design, and website development. Avangardo's portfolio already includes over 700 orders and 400 satisfied customers.
What Does Avangardo Use Sellizer for?
Prospecting
Before using Sellizer, the biggest problem Avangardo faced during prospecting was identifying customers who actually took the time to read the proposal and were interested in it. Proposals were sent as a PDF attachment in an email. Identifying customers who do not have time to get acquainted with the proposal or respond to it was difficult and resulted in contacting everyone with the same intensity.
Despite the considerable time spent on trying to contact, the effects did not turn out to be measurable in terms of the work put in, and some cooperation proposals remained without any response.
Using Sellizer gives Avangardo knowledge about potential customers. This allows to group them and, on this basis, send appropriately matched follow-ups to them. This makes the prospecting process shorter but more effective at the same time.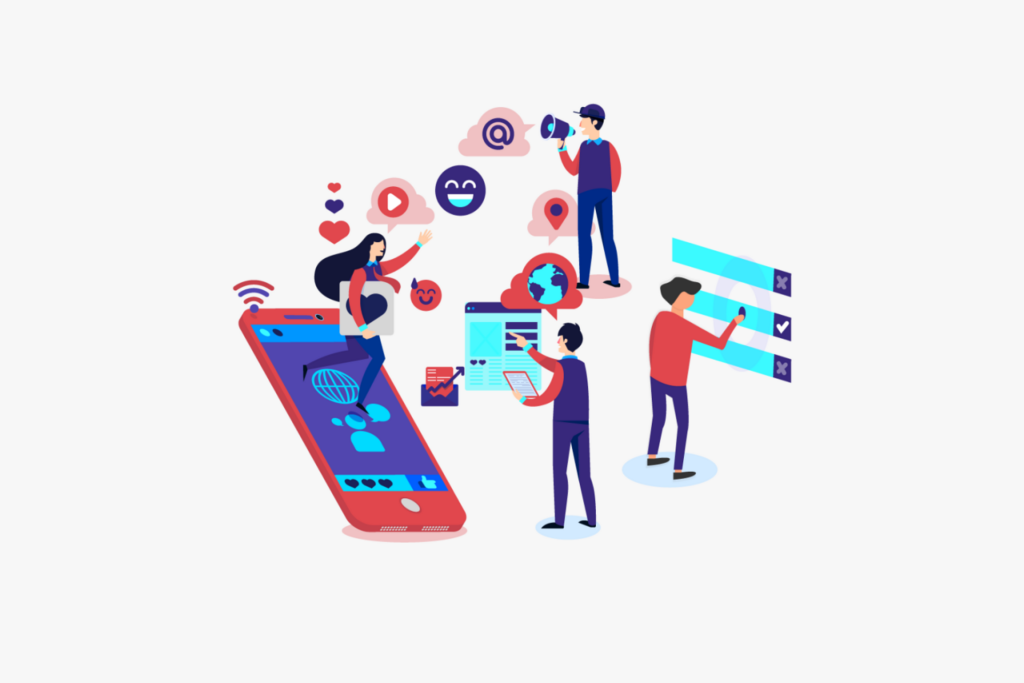 Optimization of Proposals
Information about the time spent by the recipient getting to know the proposal, both in its entirety and by individual pages, and the indicator showing the interest of each page have proved to be used in saving time in creating proposals and constantly improving them.
We have heard many words of appreciation for a very well-prepared and presented proposal.

Marcin Osak, CEO, Client Manager
Avangardo also saves time on sending proposals. After receiving an email inquiry, generating a link to the proposal takes less than a minute. The ability to choose the option of sending proposals in Sellizer allows you to adjust it to your work style conveniently.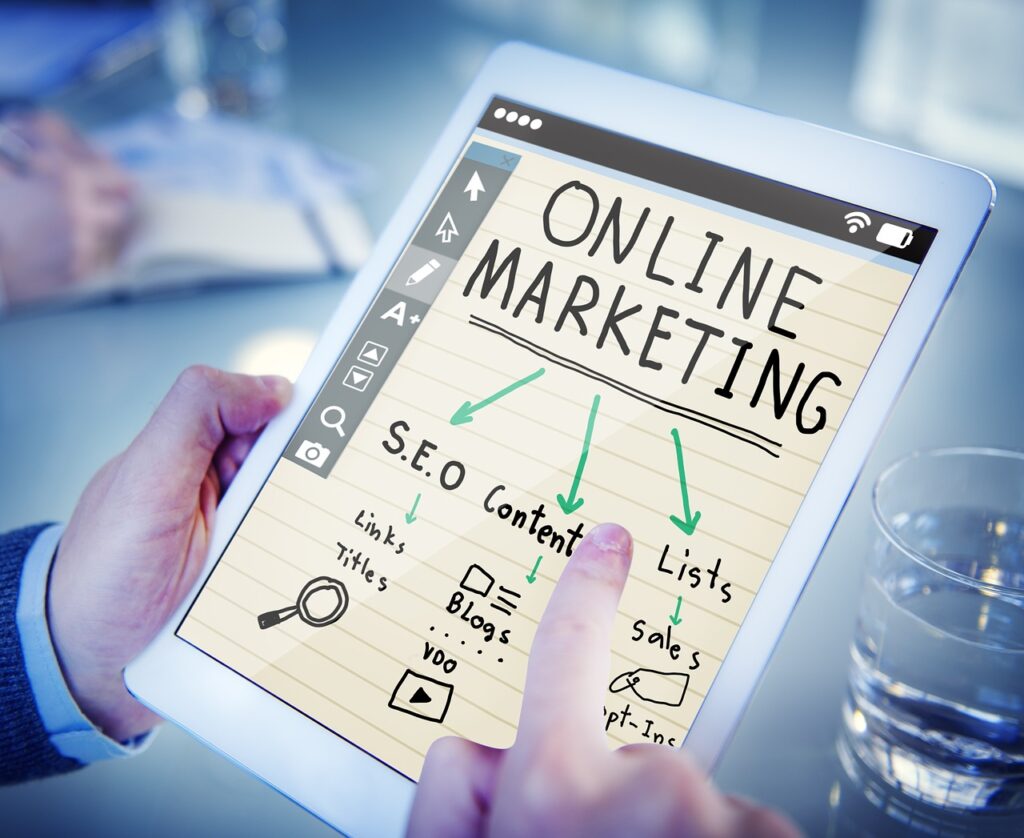 CRM Replacement
Before using Sellizer, Avangardo used CRM to organize contacts, but working with it instead of taking away the responsibilities, had the opposite effect. Sellizer has taken over its tasks and allows to look at the sales process from the point of view of the proposal. It also provides basic CRM functions and regular reports on sales effectiveness.
What Convinced Avanagardo to Use Sellizer?
What Is TENSE Group?
TENSE Group is an interactive marketing agency specializing in positioning and optimizing websites for search engines, creating dedicated Google campaigns Ads, and Facebook Ads, building a positive image of brands with the help of broadly understood content marketing and image marketing. It is made up of a team of 150 specialists who work every day to make their clients recognizable on the Internet.
According to the Deloitte and Financial Times ranking, the agency was ranked among the fastest-growing companies in Central Europe. It also won the Poznań Leader of Entrepreneurship and Gazele Biznesu awards. As one of the few in Poland, TENSE Group has the Google Partner PREMIER certificate in recognition of the quality of Google Ads campaigns and the level of specialist knowledge.
What Does TENSE Group Use Sellizer for?
Verification of Whether Customers Have Read the Proposal
The main problem that made the TENSE Group start using Sellizer was the lack of information whether the customers read the proposals or contracts sent to them. It happened many times that emails ended up in spam folders, which, if the customer hadn't answered the phone, resulted in the loss of sales.
In addition, customers often receive proposals from several companies at once and sometimes confuse them with each other. Despite confirming during the conversation that they had read the proposal, they resigned from it, giving as a reason, for example, too high price. Later it turned out that they were referring to the competition's proposal all the time and they had not yet become acquainted with the one from the TENSE Group.
If the customer says that he has read the proposal, but the Advisor from the TENSE Group checks in Sellizer that the document has not been opened yet—he has the opportunity to quickly verify and ascertain that the customer is sure about the right file and has not confused it with the one from a competitor's proposal.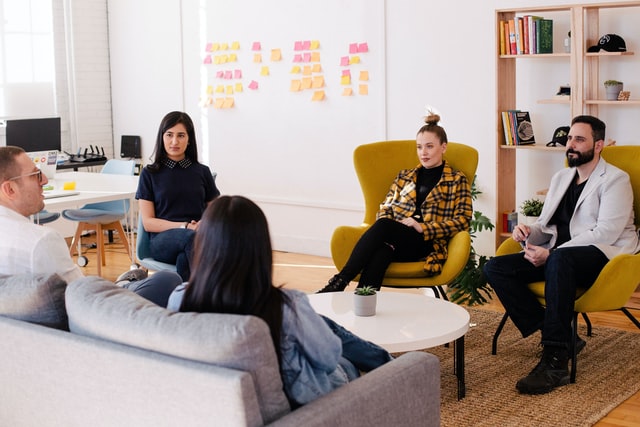 Certainty of What Happens with Documents after They Are Sent
By using Sellizer, TENSE Group can also be sure that each document sent was read by the client. Detailed statistics for each proposal allow checking whether it has been forwarded to more email addresses, thanks to which it is possible to verify how many people are discussing a given topic. Information on the time the customer spent on a given page of the proposal is also useful, just like knowing whether they printed the received document.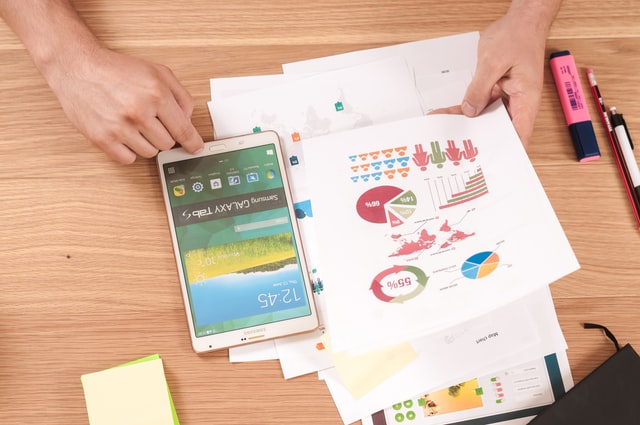 Contact with the Client at the Best Time
Clients of the TENSE Group (many of them run sole proprietorships) often do not have time to talk during the Advisors' standard working hours because they work and perform their services themselves. They read messages only in the evenings, when it is often not appropriate to make a call to them. Before using Sellizer, to verify the proposals read by the customers, TENSE Group used requests for confirmation of receiving messages in their mailing application, SMS messages with information for the client about sending them the proposal, and repeated telephone contact.
Thanks to SMS notifications received from Sellizer confirming that customers have read the message and opened the proposal, TENSE Group has significantly reduced making a large number of empty calls. It has the ability to adjust to the time when the client has a moment to discuss the proposal.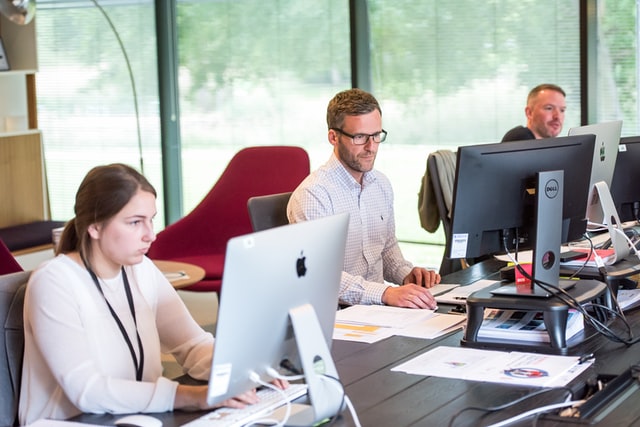 What Convinced TENSE Group to Start Using Sellizer?
What Is PERSO.IN?
PERSO.IN is a diagnostic tool that helps companies and individuals make better career decisions. Based on the study on the five-factor model of personality (also called the Big Five Model), there are presented the most natural behaviors and attitudes and the areas where the person will be most effective.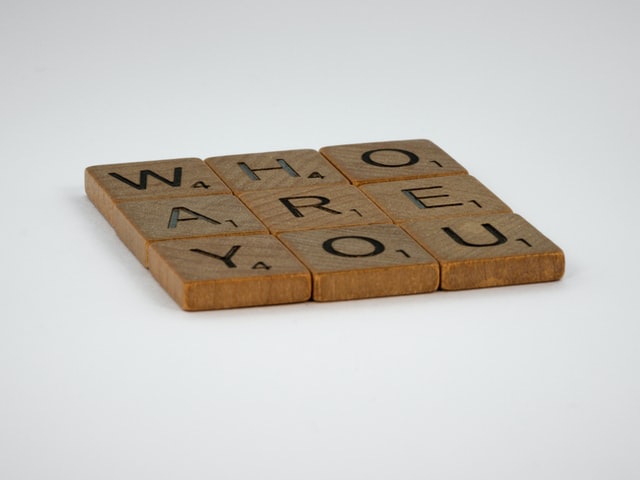 The personality test results also help you better understand who you are and why you perform certain activities in one way or another, which translates into more conscious communication with others. It is helpful both in private and professional life. The conducted analysis is most often used in the case of recruitment or development purposes during consultations or training with a certified trainer.
What Does PERSO.IN Use Sellizer for?
Statistics of Sent Reports
Initially at PERSO.IN, the reports after the personality test were delivered to clients along with the consultation. Thanks to the feedback collected during such sessions, valuable hints were obtained about the direction in which we should develop the product. On their basis, the final form of the report went through several dozen iterations.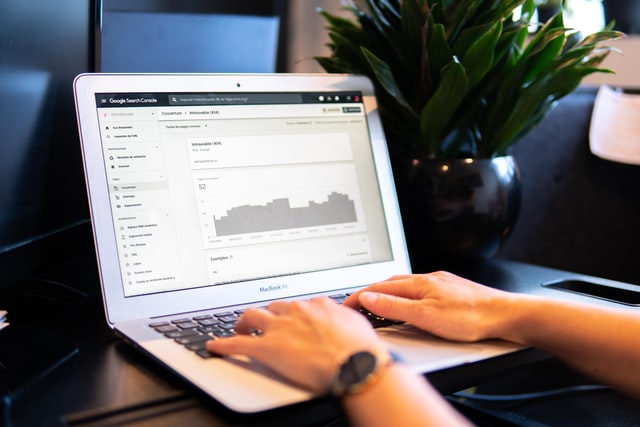 The company, observing the differences in the content and manner of providing feedback, decided to explore this topic in a more quantitative way. We were aware that during consultations, the trainer might change the reception of the report. This is why it was important to understand how people react to the report itself. We wanted to find out which elements are most popular among customers, how much time they spend browsing, which elements are the most interesting, and which parts are skipped and still need to be refined.
Sellizer has proved to be particularly useful on this topic. The greatest value for PERSO.IN has become information on the time and number of views of a specific page and a preview of the file. This allowed us to compare the content of the report and received statistics on an ongoing basis.
Sellizer not only helps us to collect data on how customers react to our current flagship product—Personal Report. Thanks to the obtained statistics, it was also possible to conduct a study on the differences in how much time introverts, ambiverts, and extroverts spend on the report.

PERSO.IN
PERSO.IN knows which report parts are viewed more often and which are less frequently viewed. This allows us to rebuild the report's structure more effectively and highlight more important information to engage even more and not discourage with a topic that does not interest the client.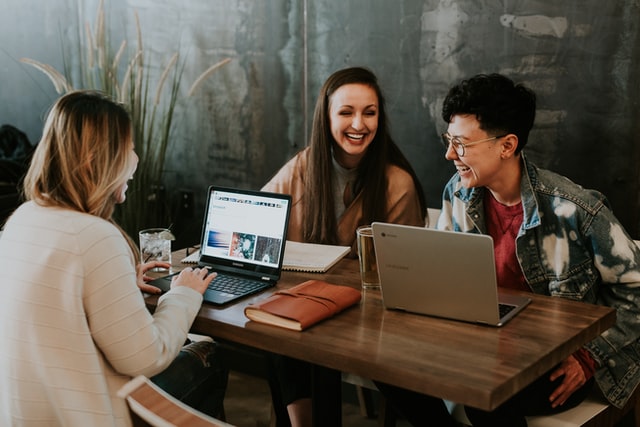 What Convinced PERSO.IN to Use Sellizer?
What Is Insurance Agency—Tobiasz Mencel?
Tobiasz Mencel runs an insurance agency which offers both private and corporate insurances. His company was founded to help by insuring property, life, and health, which in turn guarantees a good night's sleep not only for his clients but also for himself.
What Convinced Tobiasz to Start Using Sellizer?
As he runs a sole proprietorship and deals with all processes himself, he sent many emails and insurance proposals every day, but he was not able to find himself in all of this. When writing or sending proposals to the clients, he kept wondering if his emails had arrived, had they been read or forgotten? He often forgot himself that he was actually sending something to a particular client. Therefore, the main reason for starting using Sellizer was to gain control over the proposals. Tobiasz wanted to know if his proposals are reaching their recipients when they are opened and if the client is really interested in what he has received.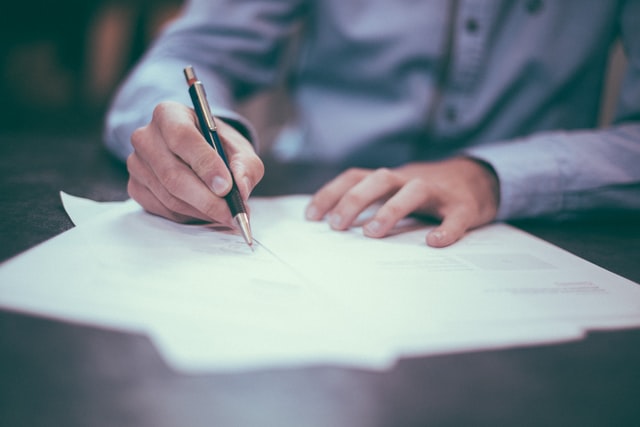 What Does Tobiasz Use Sellizer for?
Organizing contacts and managing offers
Tobiasz uses Sellizer almost like a CRM system. This is where he has all his contacts and proposals in one place. It is where he checks whether the client has opened the proposal and how much time they spent on it, groups proposals and thanks to it manages his time more easily.
Prospecting
Seeing on which proposal the client spent the most of time, Tobiasz knows exactly how to talk to them and negotiate. He feels he is in control of his company and what he does. Having more control, you get more results.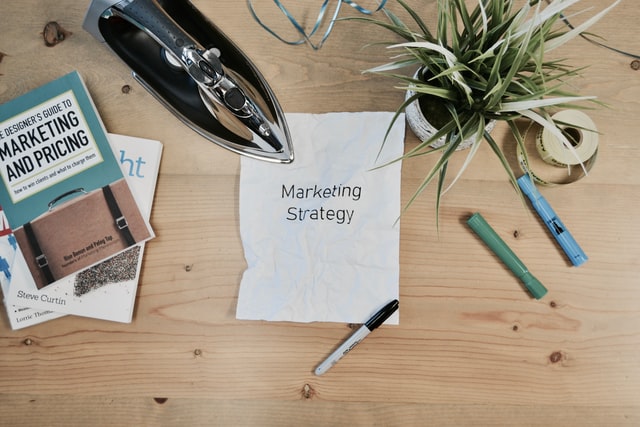 Which Sellizer function is the most useful?
The most useful for Tobiasz are SMS notifications. When a customer opens his proposal, he receives this instant information on his smartwatch. If this is an essential client and the matter is urgent, he can call them immediately with the guarantee that they have his proposal in front of their eyes.
What Did Tobiasz Gain with Sellizer?
First of all, Tobiasz regained a lot of time. The tedious calling of customers and then repeating the question of whether the proposal has arrived, whether they have already read it, etc., is a thing of the past.
I no longer wonder what is happening with my proposal—I just see it.

Tobiasz Mencel
Of course, this turns into results, and the effects were evident from the very first day. Even before Tobiasz decided to use Sellizer, he knew exactly how he wanted to use it. So he started to act right away, and the result of being in control of what was going on with his proposals was lightning fast.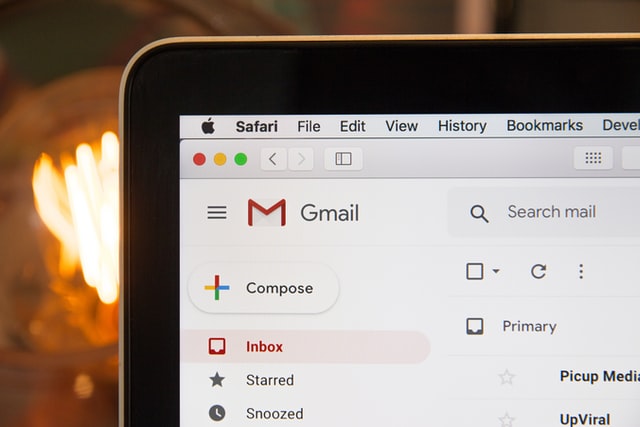 What Made the Cooperation with Sellizer Different?
Certainly support at every step. At any time, Tobiasz can message a dedicated consultant who has been with him from the first days spent with Sellizer. In this case—Aleksandra, who, Tobiasz says, shows great professionalism. Even when she cannot help, she does not leave him with the problem but looks for appropriate solutions or people to help.
What if Some of Tobiasz's Friends Would Think about Using Sellizer?
What Is Hostersi?
Hostersi specialize in providing IT solutions in the areas of server infrastructure design, cloud computing implementation, server management, and DevOps services. They help to increase data security and operational capabilities of their clients.
What Convinced Hostersi to Start Using Sellizer?
Hostersi wanted to end the uncertainty and know exactly what happened to the proposals they sent and what attracted the recipients' attention the most. They were looking for a way to improve their proposals and segment their customers more accurately constantly. An important factor of choice was also the integration with Livespace (the CRM system they use) offered by Sellizer. Hostersi were looking for just such a solution, and the starting subscription offer was so favorable for them that they had no doubts about starting using Sellizer.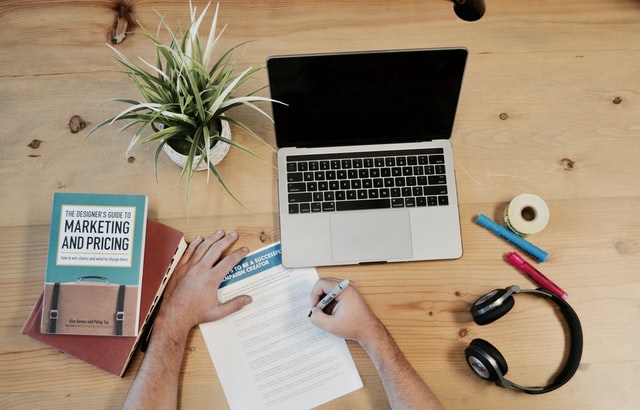 What Do Hostersi use Sellizer for?
Primarily for sending proposals prepared for new and existing customers. Sometimes they also convey advertising materials in this way in order to have a better overview of what the recipient is most interested in. This knowledge allows them to personalize the proposals for each of the clients accurately and constantly improve them. Knowing the time the recipient spent on each page, they know how to conduct the first conversation and possible difficult questions.
Which of Sellizer Features Are Most Useful for Them?
Statistics
They give detailed knowledge about the proposal. They are presented in an intuitive way, and this allows verification of what happened with the sent proposal quickly. Hostersi know how much time clients spent on each page, how many times they opened the proposal, closed, forwarded, or printed it.
SMS Notifications
Thanks to the immediate notification about the opening of the proposal, Hostersi has a chance to contact the customer at a key moment.
Support for JavaScript Code That Enables Remarketing
This feature allows Hostersi to display personalized ads (on Facebook or Google) to people who opened their proposals. Thanks to this, they do not allow the customer to forget about themselves.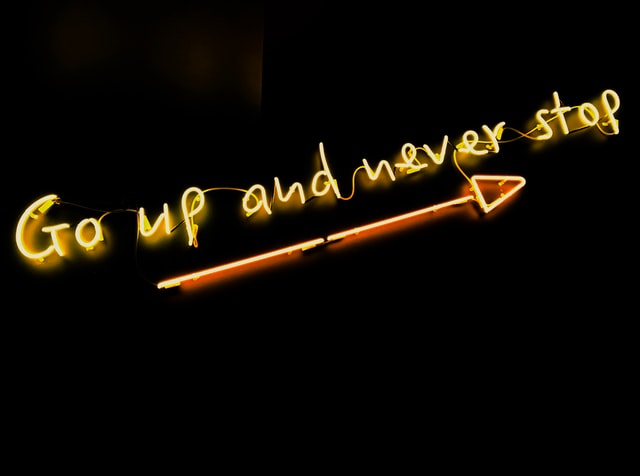 After What Time Did Hostersi Notice the First Results of Using Sellizer?
Immediately—that is—from the moment of receiving the first SMS with notification. Just knowing that their proposal had been opened was encouraging. They no longer had to wonder whether the proposal was delivered to a client and repeatedly call and ask whether they saw it—they knew it.
It gave them a great sense of comfort. They could immediately start checking the statistics of their first proposal sent from Sellizer. Their sales team already knew what clients were the most interested in the proposal and could start planning their work more effectively and managing their time better.
What Are Hostersi the Happiest about While Using Sellizer?
Flexibility and Openness
Hostersi have interesting ideas, and Sellizer is open to product improvement. If the idea is feasible, it will most likely be implemented.
Innovation
Hostersi emphasize that Sellizer has a lot of good ideas. One of them is JavaScript codes support that enables remarketing. As they say—it is AWESOME! 🙂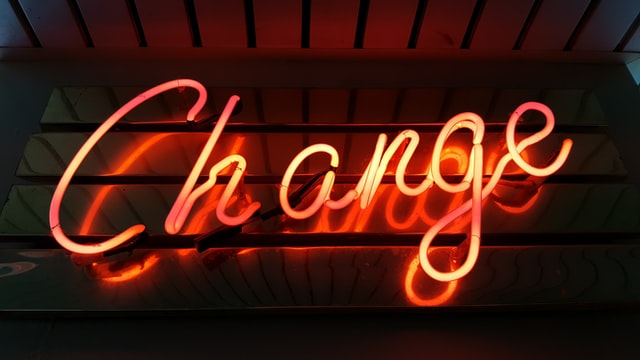 Helpfulness and Quick Responsiveness
They can report any problem to Customer Support. There, they will always get a quick answer to even the most complex questions. They know they will be guided step by step until the problem is solved.
Would Hostersi Recommend Using Sellizer to Their Friends?
What Is Lofty?
Poles are more and more willing to invest in new apartments which they have to decorate by themselves. Out of fourteen people arranging their homes, only one uses the help of a professional interior designer. Lofty, based on artificial intelligence, makes this so far elite service available to everyone. The idea of the application is to organize the chaos associated with the enormity of inspiration and products surrounding us and help in creating the dream arrangement of our apartment.
What Convinced Lofty to Start Using Sellizer?
The creators of Lofty wanted to obtain financing for the development of their product. They knew that the arduous work ahead of them was related to sending a multitude of materials to selected Business Angels. They were looking for a way to carry out this action consciously and not waste too much time. They didn't want to bother themselves with thoughts whether their pitch deck has already been opened or no.
They had a clear plan—know where they stand, know who send a follow-up to, and thus increase chances of receiving funds.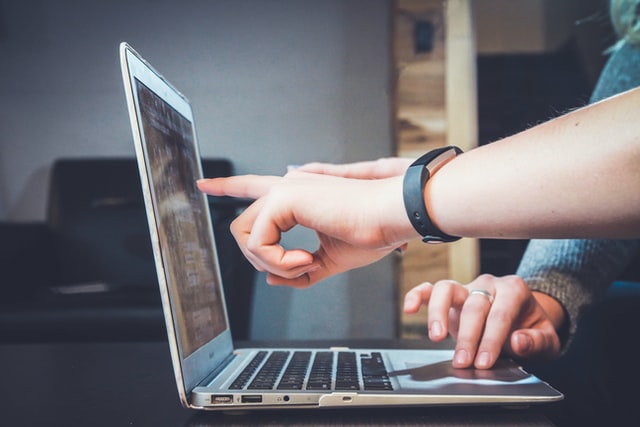 What Else Influenced Their Decision?
Initially, the creators of Lofty used Google Slides, but this solution did not give them many opportunities. Apart from detailed real-time file analytics and useful automations, Google Slides also did not run smoothly in PDF format (this file format is essential when it comes to sending pitch deck documents to investors).
Additionally, the pleasant onboarding of Sellizer turned out to be an important factor, as they felt
while implementing the tool.
The main purpose of using Sellizer was for Lofty to obtain financing. At the first step, they easily imported their contact base from a CSV file to Sellizer and sent their pitch decks to selected Business Angels. Then it was the time for what interested them most—access to knowledge that they didn't have before.
Analytics was crucial to them, so they went straight to checking the file's statistics. They knew not only which of the recipients had opened their pitch deck but also which of its pages interested them the most. Thanks to this, they could prepare better for the first conversation with a potential investor.
When they saw that the file remained unopened, it was a sign for them to follow up to renew contact. And this is where they found out that follow-ups work, especially if they are done at the right time and to the right people.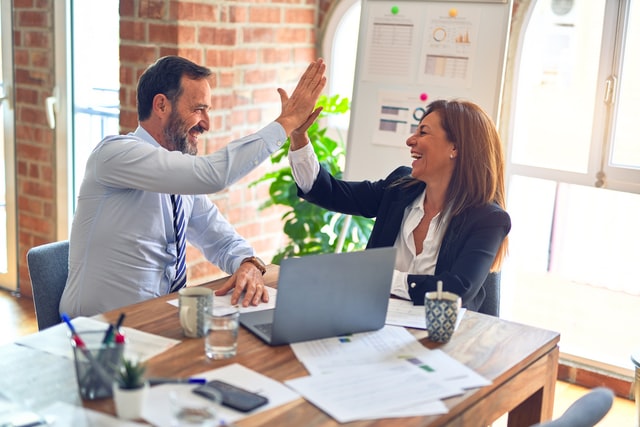 Which of Sellizer Features Turned out to Be the Most Useful for Lofty?
Statistics
Thanks to them, Lofty creators knew what happened to their pitch decks and were able to react accordingly. It is this main Sellizer's feature which helped them a lot to obtain the funding they applied for.
Integrations
Thanks to the integration with the other tools they used, the implementation of Sellizer was much easier. They could combine the most important features for them, which maximized their efficiency. The ability to import data from a CSV file straight to Sellizer was also important.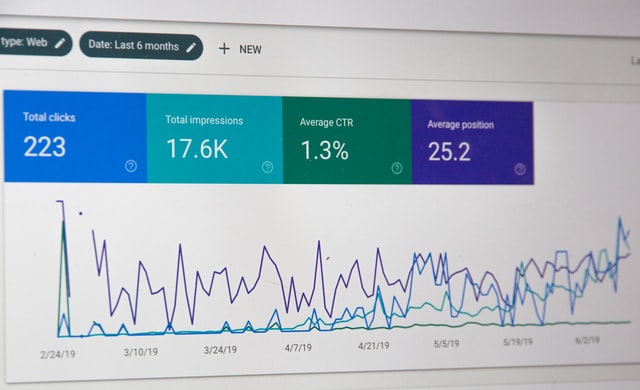 After What Time Did Lofty Notice the First Results of Using Sellizer?
The results were immediate—Lofty started their adventure with Sellizer with easy import of contacts and ended the first day of using knowing that their pitch deck sent has been opened.
This gave the Lofty team an immediate sense of comfort and increased their confidence in the planned activities. And for the main goal, they did not have to wait long.
With the knowledge Sellizer gave them, they obtained financing much earlier than expected, and as many as 9 investors decided to do so. Therefore, they are preparing for the next round, during which they also plan to use the tool.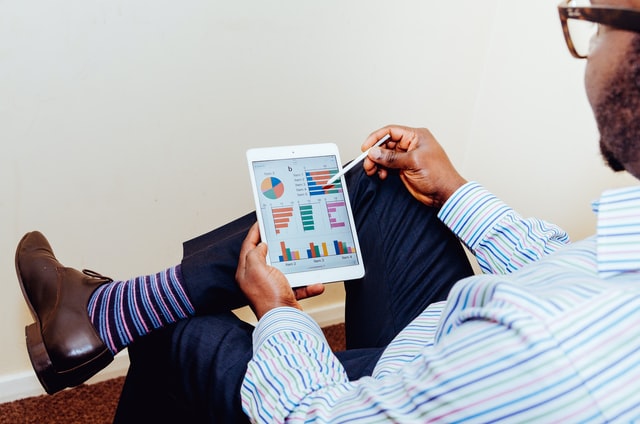 What Is Lofty the Most Satisfied with While Using Sellizer?
Team! This is what the creators of Lofty emphasize, referring to the cooperation with Sellizer. They are sure that they can address any problem. What is more, it will certainly be resolved, and the conversation will always take place in a pleasant atmosphere.
Would Lofty Recommend Sellizer to Their Friends?
What Is Good One Group?
Good One Group is a Polish marketing and consulting group that comprehensively supports brands in effectively achieving their image and sales goals. It creates new brands and supports existing ones through effective activities in the fields of public relations, social media, digital marketing, SEO campaigns, SEM, and advertising.
What Made Good One Group Decide to Start Using Sellizer?
Good One Group is made of ambitious people who constantly want to develop. They want to constantly improve their proposals and make their work more and more effective. The most important thing for them is adapting to the clients' needs—understanding them and responding to them. This is the key factor in the marketing services offered by Good One.
Among them, there are public relations services, social media support, SEO & SEM, digital and influencer marketing. The multitude of offered services and desire to present them even better required the implementation of a tool that would allow obtaining the widest possible knowledge, enabling the implementation of the above-mentioned goals.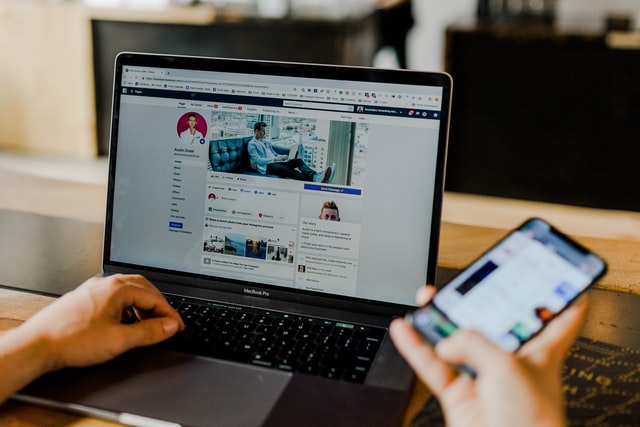 What Convinced Good One Group to Start Using Sellizer?
Good One Group is open to new solutions; likes testing and looking for technological innovations. The willingness to constantly improve proposals made the decision to implement Sellizer almost immediate.
An additional factor in choosing a new tool was a satisfying ratio of features to price and the possibility of efficient synchronization with the business domain.
How does Good One Group use Sellizer?
Sellizer plays the greatest role in the process of sending proposals. All proposals created by Good One are unconventional.
Thanks to the statistics offered by Sellizer, it is possible to determine which elements of the files are the most interesting to the recipients and which way of presenting them is more attractive. It is no secret for Good One that personalization is the key. There is no one golden measure for creating universal proposals—a customer from the X industry will not be interested in the same proposals as the customer from the Y industry. You have to be flexible.
This individual approach is made possible by Sellizer. By analyzing the statistics, you can determine what attracts the greatest attention of recipients from a particular industry and, on this basis, modify the proposals addressed to specific sectors.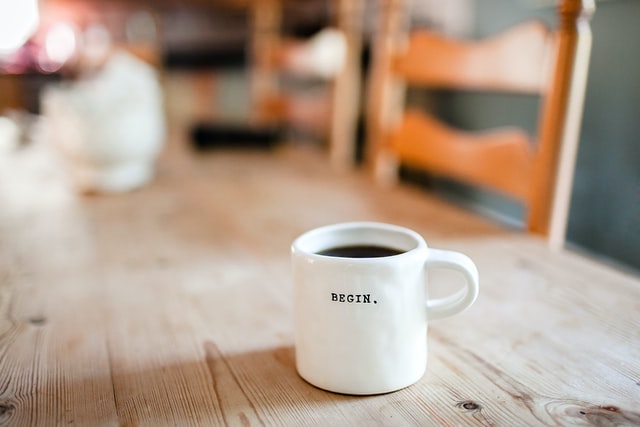 Which Sellizer Features Are the Most Useful for Good One Group?
Notifications about the Opening of the Proposal
This is not only about the information about the first opening of the file (thanks to which it is possible to contact the customer at a key moment quickly—when they are viewing the material). It is also a notification about each next opening so that Good One knows when the recipient returns to the file again or forwards it to their coworkers. Such a feature gives useful knowledge and opens up new opportunities. When the customer to whom you sent the proposal a few months ago returns to it after a long time—you know that this is another contact opportunity that you should take advantage of.
Proposal Statistics
Detailed statistics allow you to learn more about the preferences and interests of specific customers, and thanks to this knowledge, Good One constantly improves proposals—they become even more personalized and effective.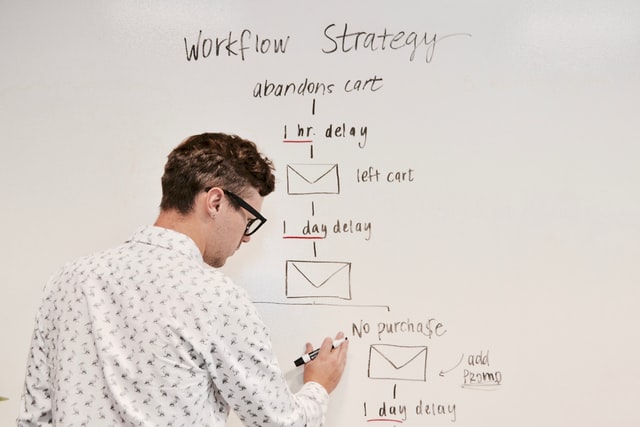 How Has the Situation in the Good One Group Changed Since the Start of Using Sellizer?
Good One noticeably streamlined and improved both proposals' sending process as well as the proposals themselves. They have become even more personalized and tailored to the needs of each of the recipients. Contact with the client has become more effective, and the handling of inquiries has become more efficient. Thanks to the implementation of the tool, Good One more effectively implements the assumed business and sales goals.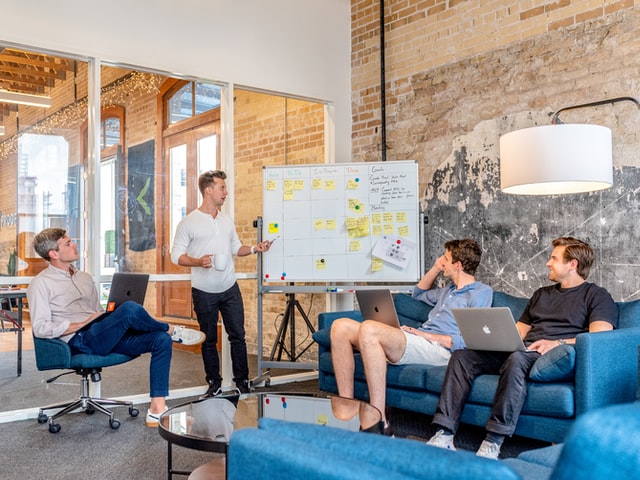 What Is Good One Group the Most Satisfied with in the Context of Cooperation with Sellizer?
Customer service is something Good One emphasizes when it comes to our cooperation. They can always count on quick contact and solving possible problems, which—as they note—are extremely rare.
If Any of Their Friends Thought about Using Sellizer, What Would They Hear from Good One Group?
Proposal Tracking: Summary
Benefits resulting from proposal tracking are, as you have seen above, interminable. Over 300 businesses (as of July 2021) across the entire Poland gained from employing their proposal tracking software—Sellizer. Those results are getting increased daily.
Why don't you tell us your story?!