Every industry has its peculiarities and the sales one is no exception. A blessing and a curse—every aspect and factor of a salesperson's job can be measured. It may be easily turned into metrics and numbers. Numbers, however, which matter if and if only considered holistically. That's probably what a sales tracking process is about and like, right? Let's get into the details to find out…
Read also
What Is Sales Tracking Software?
To put it plainly, sales tracking software is any tool that allows you—and your sales team in particular—to track your sales.
In principle, there are three pillars on which the proper functioning of sales tracking software is based:
Understanding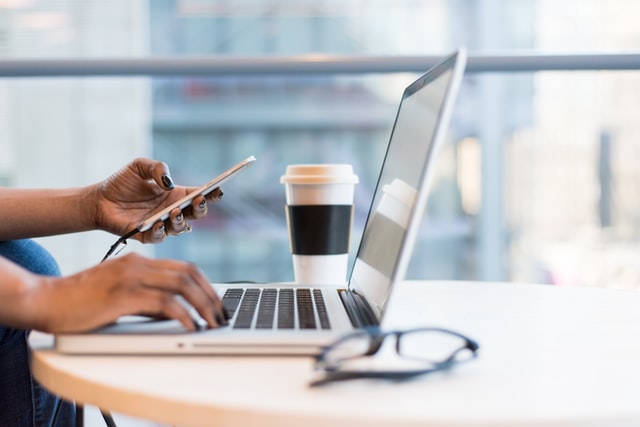 It is vital that you make an effort to understand your target buyers. Not only should you know your prospects' needs, but also you should get acquainted with the habits of your clients. A target audience is, even by definition, a specific group of people to which you want to reach out. There is one saying:
Having said that, don't let your clients wait and take the initiative if you're on the verge of using sales tracking software.
Identyfing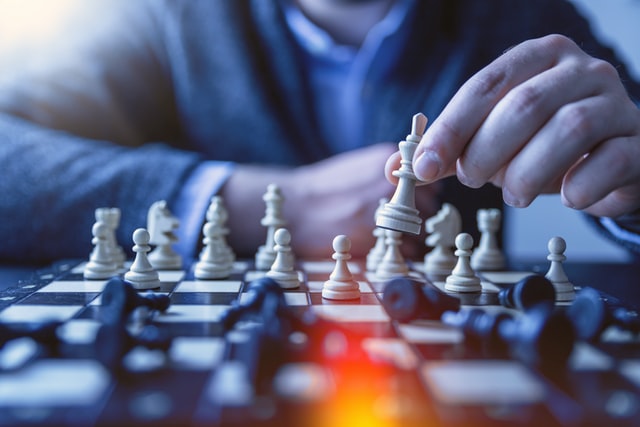 Once you've preliminarily got to know your prospects, it's high time for another identification. Namely, it would help if you started looking after your sales pipeline. Did you know that this sales factor accounts for revenue growth (up to 28%)?
As a rule, when it comes to using sales tracking software, a sales pipeline may help you significantly. You shouldn't lack insight into both your sales management's efficiency and your position in the sales funnel. You mustn't!
Improving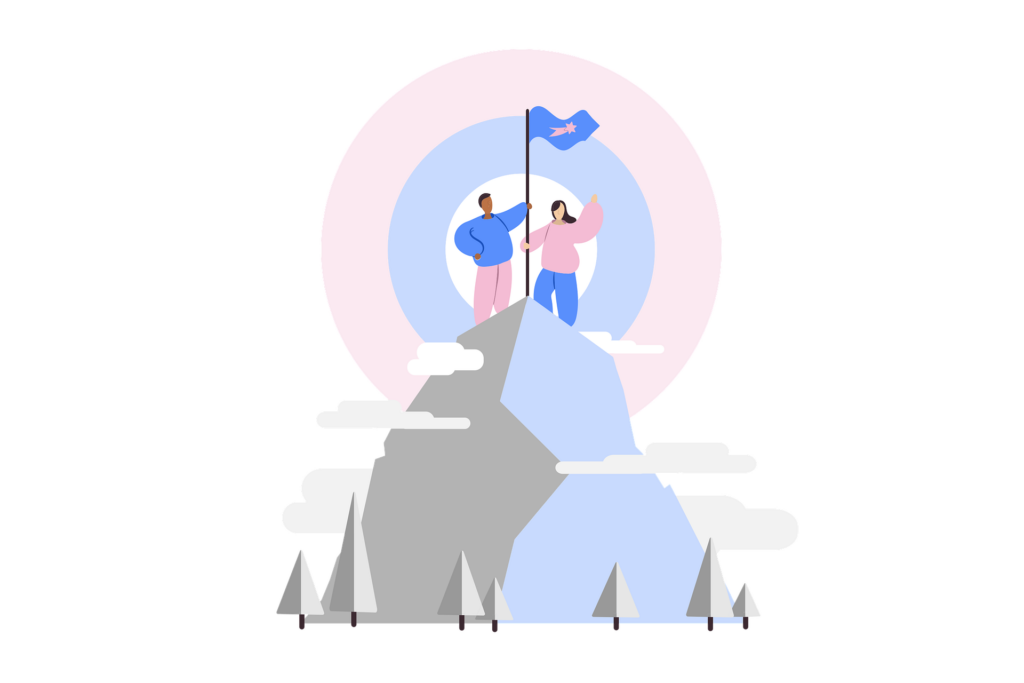 What to do with all the analytics which we'll have obtained thanks to sales tracking software? Indeed, you should make use of them. Once upon a time, it was said:
I don't even assume that I have ever heard anything more accurate. Believe me or not, this part is the nucleus of the entire process. Although I may be a relativist, it's pretty straightforward here: either you win or you fail.
What Is the Best Way to Track Sales?
Instead of making an extensive chapter, I could as well provide you with a three-word answer:
SALES TRACKING SOFTWARE
There's no way to achieve desired results if you don't go for a sales tracking tool. To put it another way, you don't want—believe me—to waste your precious time on some coincidental statistics. You don't want—am I wrong?—to be constantly frustrated and become a babe in the woods. There must be some solid fundaments when it comes to sales tracking.
It says a lot, doesn't it?
Of course, so-called external forces matter, but you should pressure internal activities within your business. It's really up to you.
This brings to mind the fact that omnifarious metrics are so relevant. Would you like to read up on it, just click here.
What Is NOT the Best Way to Track Sales? [2 Mistakes]
Setting and forgetting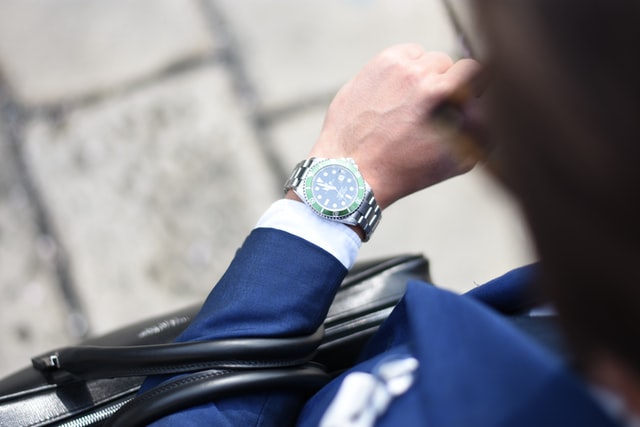 It is one of the reprehensible mistakes so far as sales tracking software is concerned. Even though the process is highly and mostly automated, it doesn't imply that you're allowed to saddle your computer with responsibility.
Sales happen round the clock. This process is everlasting and requires constant attention. As if it were a child or pet (even though the comparison seems at times hyperbolic).
Choosing the wrong software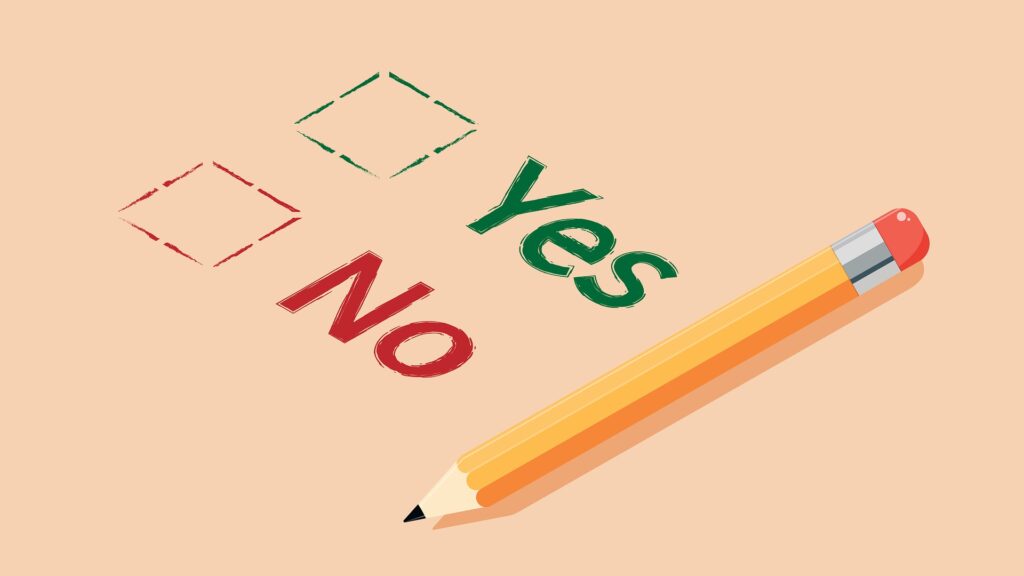 It's not a matter of black-and-white thinking: this is right, and that is wrong. Not at all. As diverse businesses are, their needs take different forms, too. There wasn't, there isn't, and there won't be one—as manifold as companies are—sales tracking software that would address all needs sufficiently.
If you're not sure what to choose, it is worth using the help of an expert. For example, you can hire a verified specialist at SoftwareSupp to help you choose the appropriate software. Moreover, SoftwareSupp's expert may implement it for you to meet the customized requirements of your company.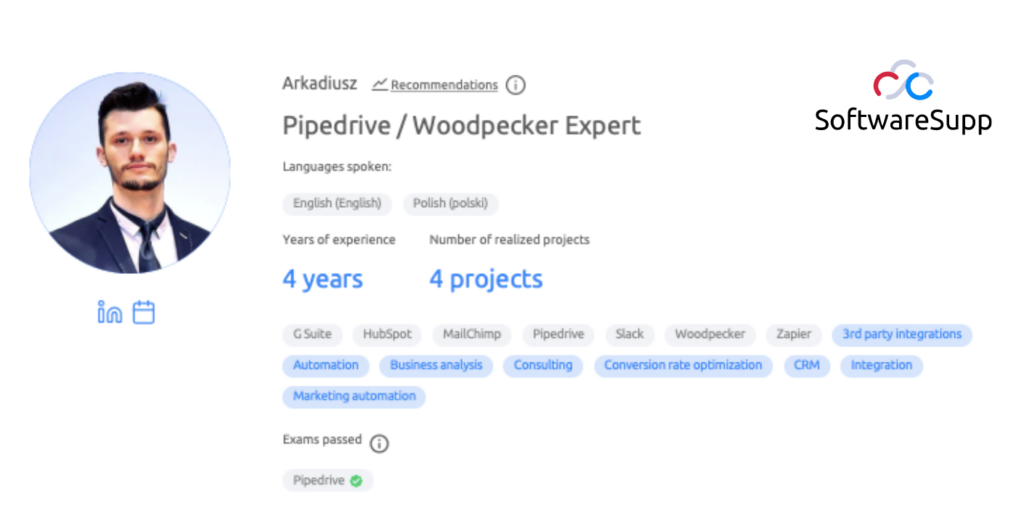 Top Sales Tracking Software
Sellizer's functional principle concerns only three steps, as follows:
Send personalized proposals. No more complicated implementations! You need only 30 seconds to send your proposal. With Sellizer you will smoothly attach all the important files and your customer will easily view them even on a smartphone. Quickly, safely and without a fear that your message will end up in the SPAM folder.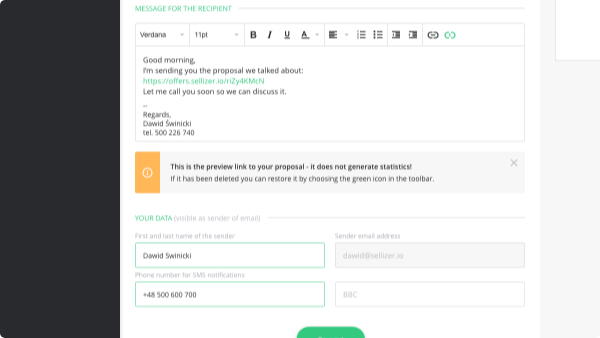 Stay up to date with SMS notifications. You will know who read your proposal. Don't waste time on unnecessary questions. Get in touch with customers who are currently viewing your proposal and help them make a decision. This will increase your selling chances even 9x more.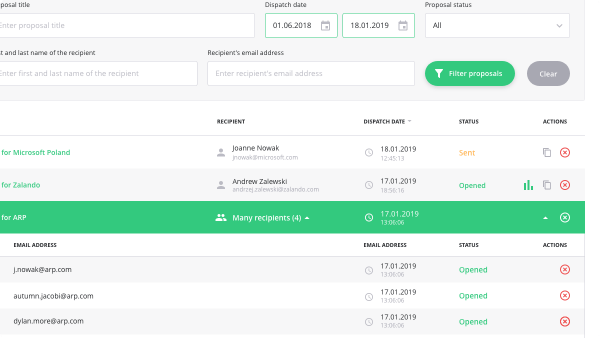 Analyse sent proposals. Sellizer provides you with the essential data that will help to improve your proposals' effectiveness. Use it to increase selling chances. Create better proposals and get more customers.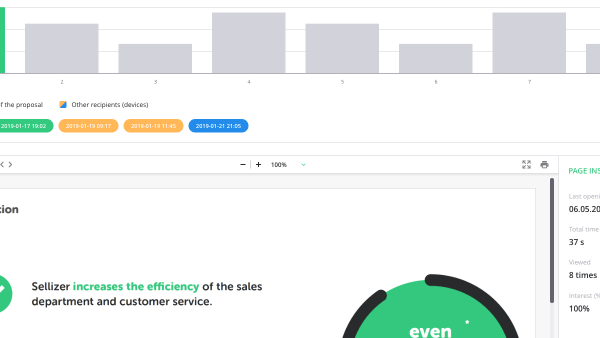 Equipped with many features and integrations, Sellizer's able to increase the chances of successful sales even nine times more!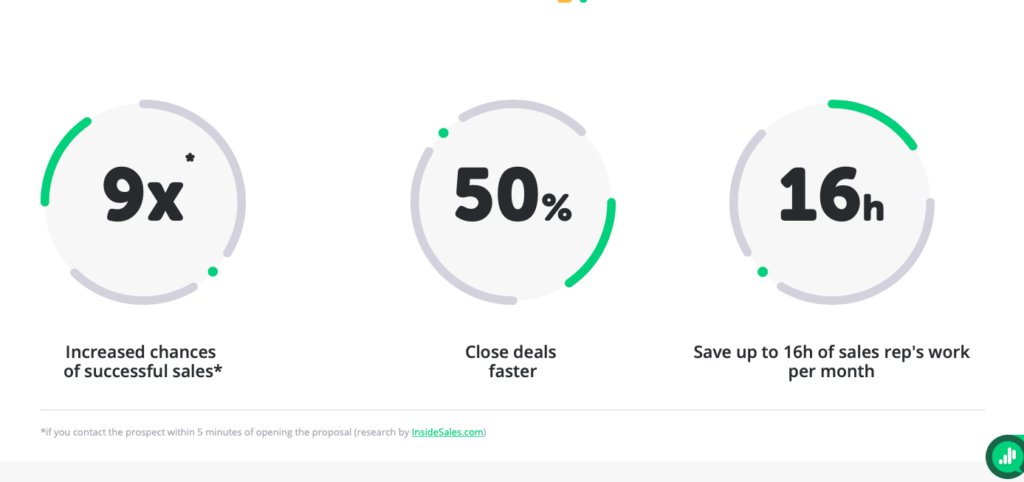 Pipedrive is recommended sales tracking software. As its motto says: "It gets your sales organized." But not only organized! It makes your sales increased, that's for a certainty.
Equipped with many functionalities, Pipedrive helps you manage leads and deals, tracks communication as well as provides you with many insights and reports. On top of that, this sales tracking software has a number of integrations from different groups.
You can also check out a comparison between Pipedrive and Sellizer—two powerful sales management tools.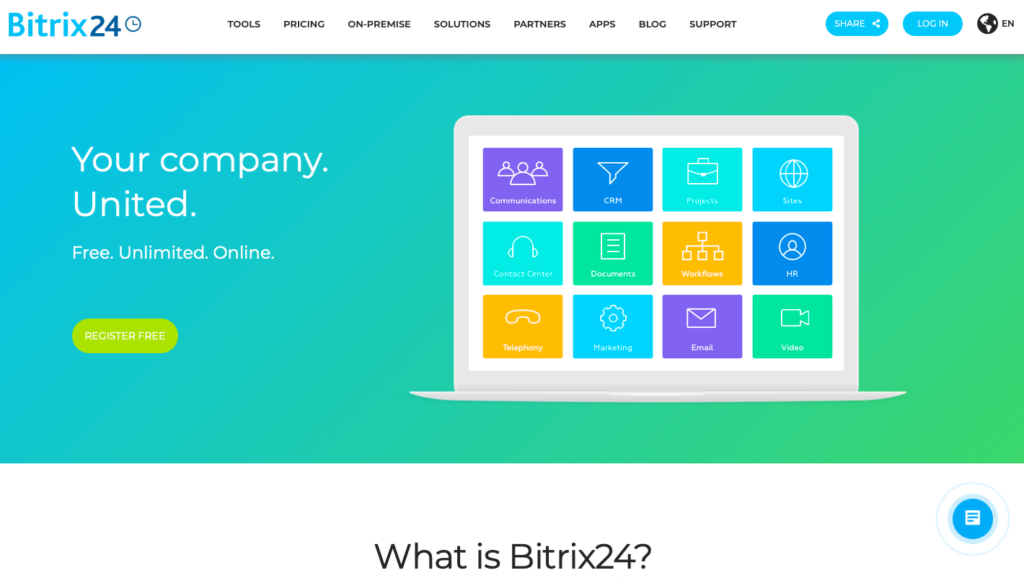 Bitrix24, released in 2012, is a complex sales tracking tool. Its fields of actions include but are not limited to: communications, tasks and projects, CRM, contact center, and websites. Sometimes described as a "single ecosystem for your business", this sales tracking software also takes care of customization and integration.
One of its most popular integrations is Sellizer. This amalgamation gives you a whole range of tools for group collaboration, team and project management, file sharing, and more.
Salesforce provides one with CRM software and cloud computing solutions. This sales tracking software primarily enables you to manage leads more effectively. It also makes you monitor a sales pipeline more accurately. Additionally, you can automate, e.g., administrative tasks and—what counts at the end of the day—close your deals much faster!
Here you can find a comparison: Salesforce vs. Sellizer.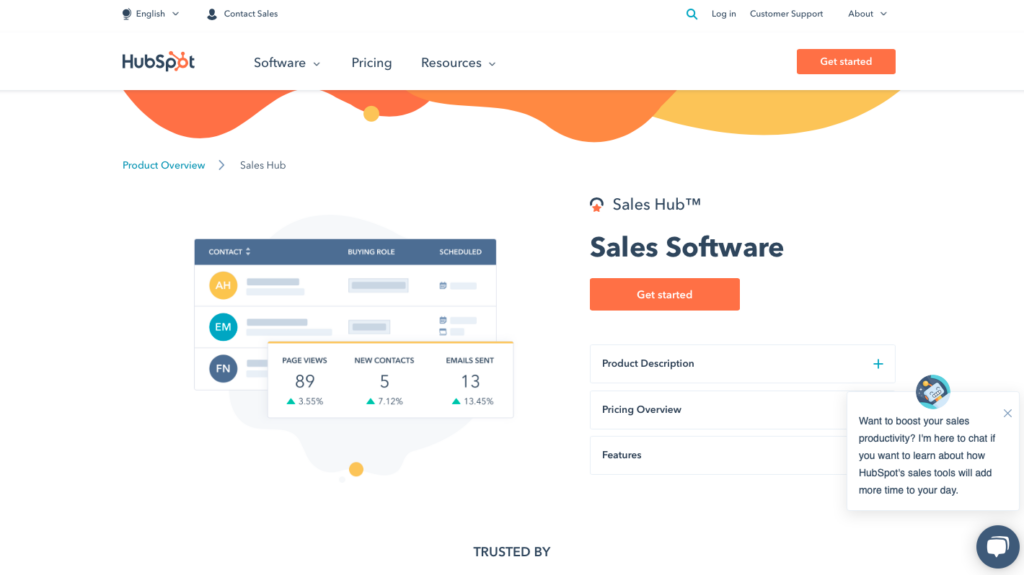 HubSpot Sales Hub is another sales tracking software. As the creators admit, it's all about loving your sales CRM.
That said, the tool is based on four essential sales steps: Start Conversation, Deepen Relationships, Manage Your Pipeline, Connect From Anywhere. There are also features, respectively: Email Tracking, Sales Automation, Sales Management Playbooks, Account-Based Marketing.
See what the differences between Sellizer and HubSpot are: Sellizer vs. HubSpot.
This sales tracking tool puts an emphasis on being one place for all work. In saying so, the software consists of four functionalities: CRM Software, Marketing Automation, Helpdesk Software, and Live Chat Software. Trusted by nearly 30 000 clients, EngageBay also has numerous integration partners.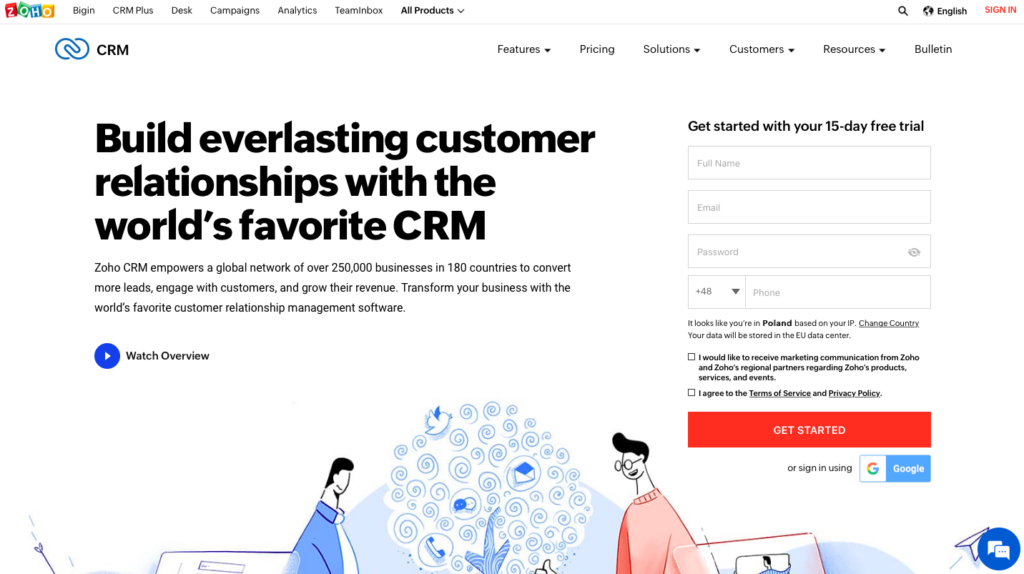 Willing to meet customers' and the data-driven world's needs, Zoho CRM's enabled the Remote Work feature. This sales tracking software keeps up the sales pace with copious functions. From Sales Force Automation through Sales Enablement to Developer Platform.
Zendesk, founded in Copenhagen, is sales tracking software that definitely stands out on the market. Not only does it provide Sales Email Intelligence solutions, but also Zendesk entails Native Dialer or—additionally—Integrations and Apps.
Sales Tracking Software—Summary
SOFTWARE
AUTOMATIC FOLLOW-UPS
CRM
INTEGRATED CRM
SALES TEAM MANAGEMENT
PRICING (PER MONTH)
SALES PROPOSALS ANALYTICS
SALES PERFORMANCE DASHBOARD
MACHINE LEARNING
SELLIZER
✅
✅
✅
✅
$5—$35
✅
✅
✅
PIPEDRIVE
❌
✅
✅
✅
€15—€99
❌
✅
✅
BITRIX24
✅
✅
✅
✅
$0—$159
❌
✅
✅
SALESFORCE
❌
✅
✅
✅
$30—$368
❌
✅
✅
HUBSPOT
✅
✅
✅
✅
$50—$1200
❌
✅
✅
ENGAGEBAY
✅
✅
✅
❌
$0—$49
❌
✅
❌
ZOHO CRM
✅
✅
✅
❌
€14—€52
❌
✅
✅
ZENDESK
❌
✅
✅
❌
$19—$99
❌
✅
❌
PRICING (PER MONTH)
$5—$35
SALES PROPOSALS ANALYTICS
✅
SALES PERFORMANCE DASHBOARD
✅
PRICING (PER MONTH)
€15—€99
SALES PROPOSALS ANALYTICS
❌
SALES PERFORMANCE DASHBOARD
✅
PRICING (PER MONTH)
$0—$159
SALES PROPOSALS ANALYTICS
❌
SALES PERFORMANCE DASHBOARD
✅
PRICING (PER MONTH)
$30—$368
SALES PROPOSALS ANALYTICS
❌
SALES PERFORMANCE DASHBOARD
✅
PRICING (PER MONTH)
$50—$1200
SALES PROPOSALS ANALYTICS
❌
SALES PERFORMANCE DASHBOARD
✅
PRICING (PER MONTH)
$0—$49
SALES PROPOSALS ANALYTICS
❌
SALES PERFORMANCE DASHBOARD
✅
PRICING (PER MONTH)
€14—€52
SALES PROPOSALS ANALYTICS
❌
SALES PERFORMANCE DASHBOARD
✅
PRICING (PER MONTH)
$19—$99
SALES PROPOSALS ANALYTICS
❌
SALES PERFORMANCE DASHBOARD
✅
Now that you see what each software offers, you can easily match it to what you need. We wish you good luck!