Livespace can be integrated with many third-party apps. By combining tools that make your work more effective with a CRM system, you maximize your chance of closing a sale. Don't change your habits – instead, integrate Livespace with the solutions that already work in your company.
Livespace is a CRM system designed to make sales teams more productive. It helps organize the team's tasks so that every member knows the next step to winning a deal. Livespace automatically classifies each step of the sale. All this means it's helpful to sales managers because it shows the team's results objectively.
We've compared 12 Livespace integrations and grouped them into 4 categories.
Livespace integrations for sales support
Sellizer is a tool that makes your proposals successful. It supports your sales process and allows you to monitor the files you send – including business proposals. Sellizer notifies you every time the recipient opens your proposal. This way, it gives you the chance to contact a customer at a critical moment – while they're engaged with your proposal and having questions they'll forget soon.
What's more, Sellizer gives you access to real-time statistics. So when you're first talking to the customer, you already know what interested them the most in your proposal. You can also get ready for inconvenient questions they might ask. What else can you do with the statistics? Constantly improve them thanks to the knowledge you've gained. You know on which page the recipient spent the least time – maybe you could make it better? Or perhaps it's unnecessary altogether?
Sellizer will also show you how many times the recipient came back to your proposal and whether they've forwarded or printed it. This way, you can gauge the proposal's attractiveness and the chances of closing the sale. Sellizer's AI will also help you with the latter.
Sellizer allows you to streamline your sales process through automation features. One of them is automated follow-ups. Schedule a series of messages based on the recipient's actions – for example, when the customer still hasn't opened your message in X days. The tool will send them, and make sure the recipient checks out your proposal. You'll save time on follow-up calls!
CallPage helps companies reach out to their website visitors. The CallPage widget allows the visitor to enter their data and receive a phone call within 28 seconds. It also analyzes the user's behavior to maximize the chance of closing a sale. By setting complex rules, you can display the pop-up only to visitors with a high potential to convert. This solution helps you generate leads and provides you with many valuable contacts.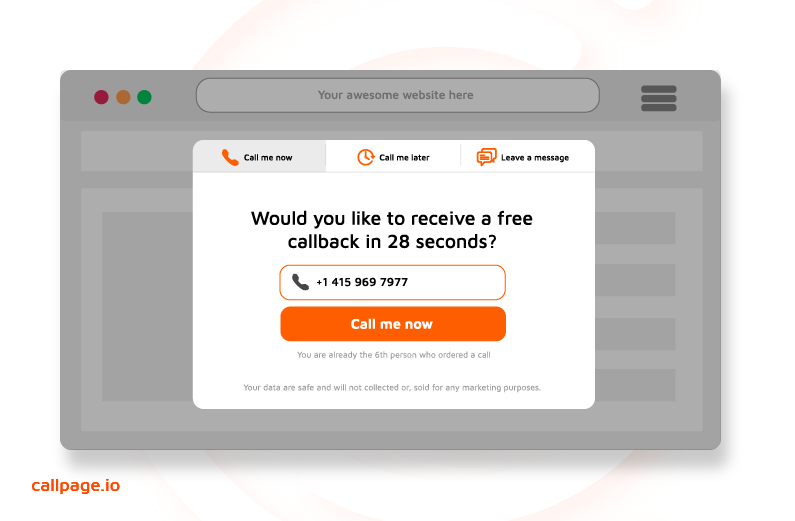 In addition, CallPage analyzes your website's users to combine strict statistics with marketing and give you the best chance of success. You can also place the widget in your contact form or email footer to create even more points of contact.
Thanks to the Livespace integration with CallPage, your CallPage leads will be automatically saved in the CRM. Contacts will be linked to the proper tags according to their actions, such as leaving a message, scheduling a call, or calling right away. You won't have to do it manually anymore, which will save you a lot of time!
You can integrate CallPage with Sellizer as well. Thanks to this, your proposals sent through Sellizer will be displayed to the recipients with the option to inquire or schedule a call with CallPage. Learn more about the integration.
SALESmanago comprehensively supports your sales and marketing. It allows you to monitor leads and the customers' activity on your website. It's completely different than what you get with Google Analytics. The system gathers complete information about your prospects' and customers' interestedness in real-time, based on their activity and reactions to your marketing efforts.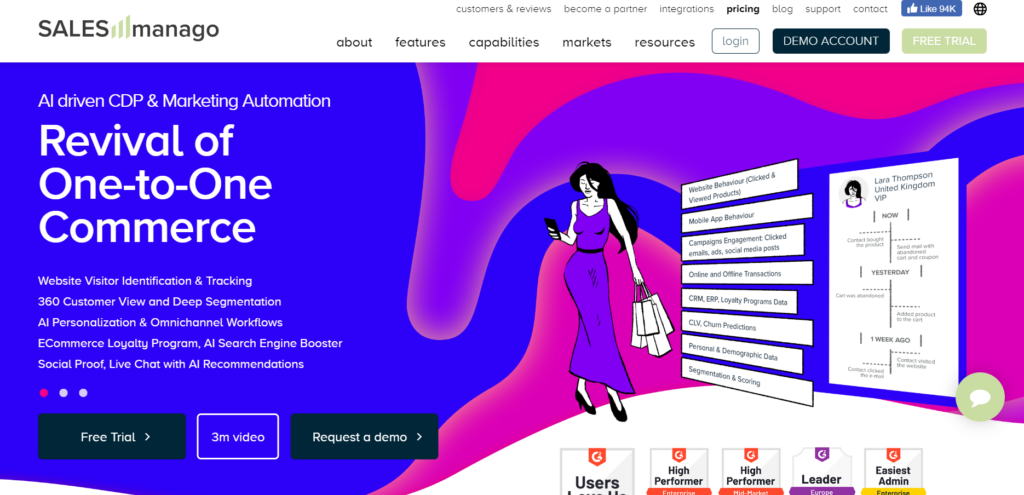 You can use this knowledge to automatically group contacts according to – for example – the actions they've taken (purchases, filling out forms) or the time they spend on each section of your page. SALESmanago also helps with mailing campaigns, building contact lists, and customer scoring. It's equipped with "Sales Intelligence."
The Livespace integration with SALESmanago allows you to monitor your customers' actions and use the advanced features of its Marketing Automation system.
Landingi allows you to create landing pages to generate new leads. The platform offers more than 400 landing page templates – you'll find something for yourself, no doubt. Then you can compare the completed pages with A/B tests.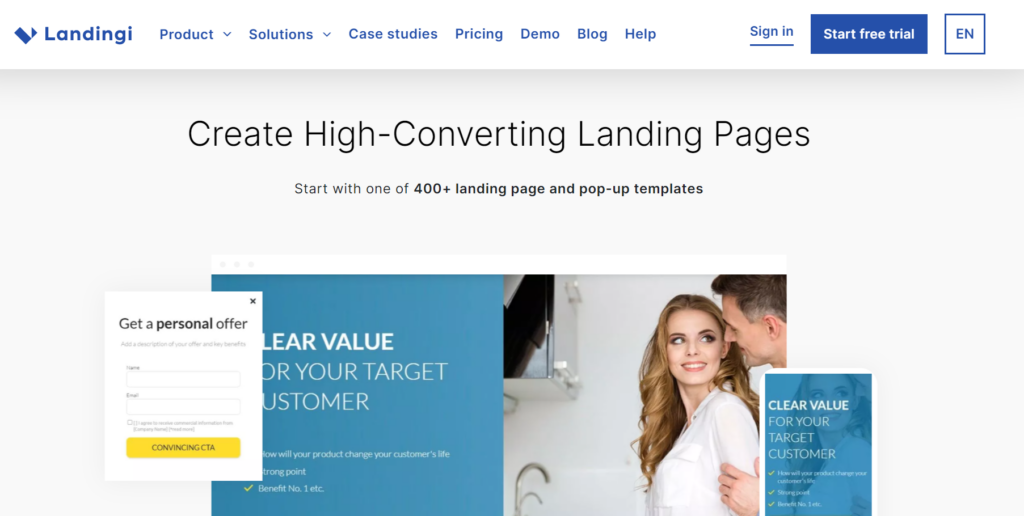 Landingi will also let you place forms on your pages. In addition, you can equip your landing page with an autoresponder to store all your leads in one place and export them into a CSV or XLSX file if you need. Your Landingi account will be easy to connect to a payment gateway, which means you can sell directly from your landing page.
Integrate Livespace with Landingi to save your landing page leads directly in the CRM.
Livespace integrations for communication and meetings
Zoom is a cloud-based videoconference service that you can use for virtual meetings – with both video and audio. During a live forum, users can chat and record the session to replay it later.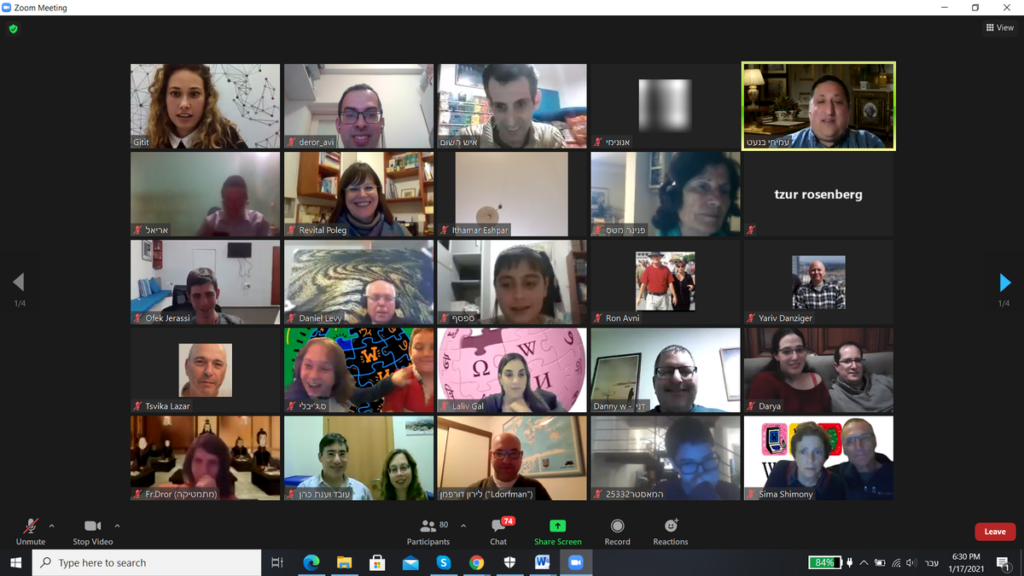 Companies use Zoom for internal communication as well as meetings with clients. It's also great for videoconferences with up to 500 attendees, presentations, and webinars – There's a screen sharing feature in the tool.
Zoom can be integrated with Livespace through Zapier.
LiveChat is a tool for contacting customers online, e-marketing, and website traffic analytics. Small, medium, and large companies use it to communicate in real-time. LiveChat will help you engage your customers with automated invites and eye-catching graphics. The tool gives you information about visitors and provides you with reports and analytics.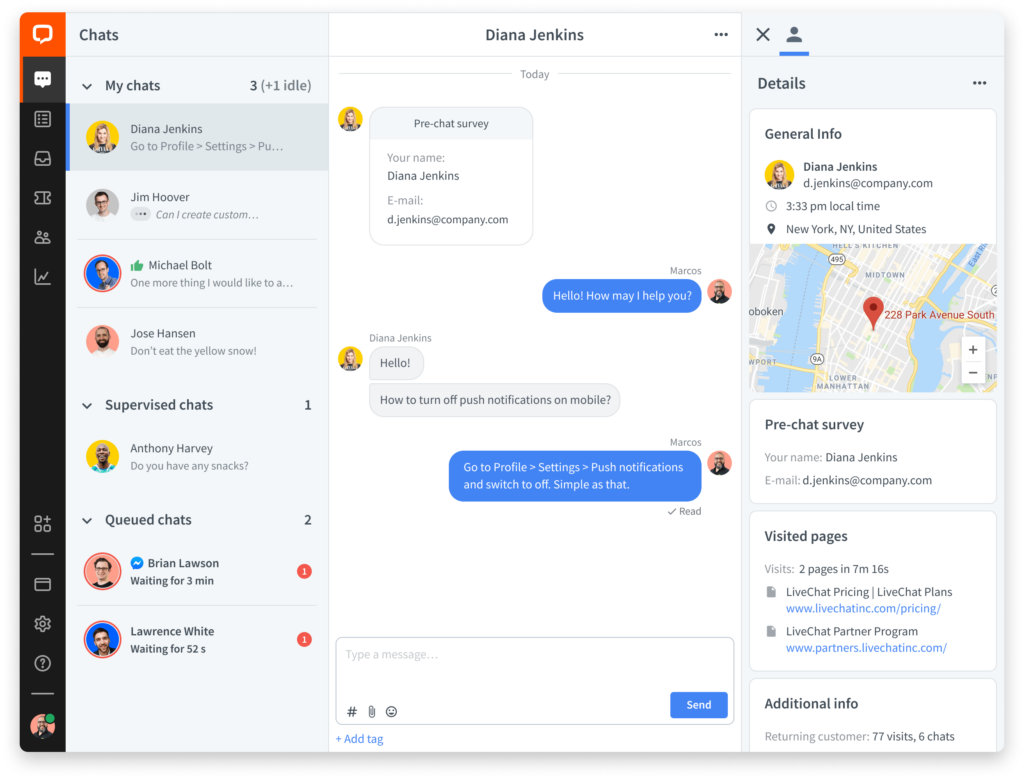 What's more, with LiveChat, you can create polls to ask users for opinions. The ChatBot feature automates and scales customer support in a few seconds. There's also a way to speed up your work and save time – you're free to configure automated greetings and chat routing.
Just like Zoom, Zapier allows for Livespace integration with LiveChat.
Calendly is an online app where individuals and organizations can schedule meetings and events. It displays your availability and lets the link recipient quickly reserve a meeting date that works for you both. You can also set automated reminders and follow-ups. The meeting cancel rate drops since the tool lets participants change the date easily.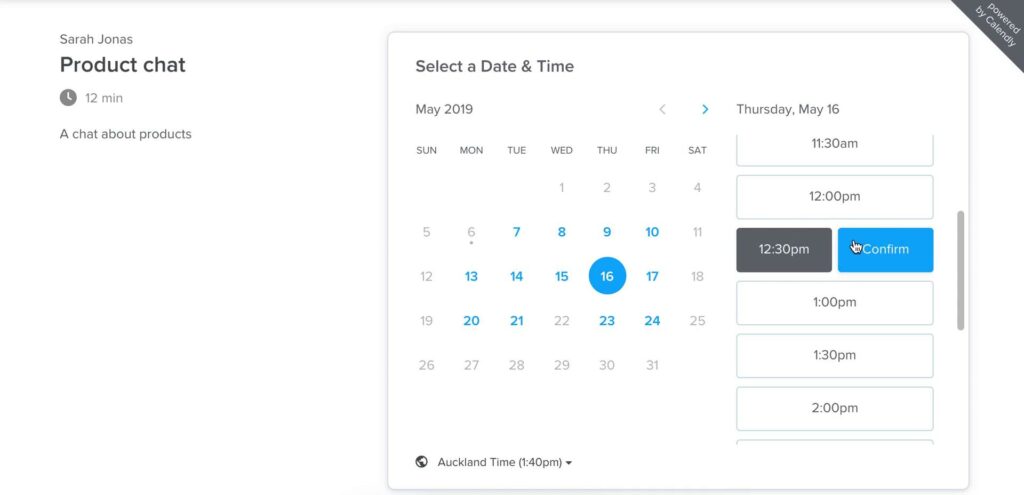 You're free to add the Calendly widget to your website. There's also a mobile app so you can stay up-to-date with your meetings wherever you are.
Livespace integration with Calendly means your leads will be automatically added to the CRM after they reserve a meeting.
Livespace integrations for work organization and document writing
Airtable is an online platform to create and share relational databases. Users can store, organize, and collaborate on any sort of data – be it employee catalogs or product lists. Airtable stores the information in neat and easy-to-use spreadsheets, which companies use to manage customer relationships (CRM) and tasks and plan projects.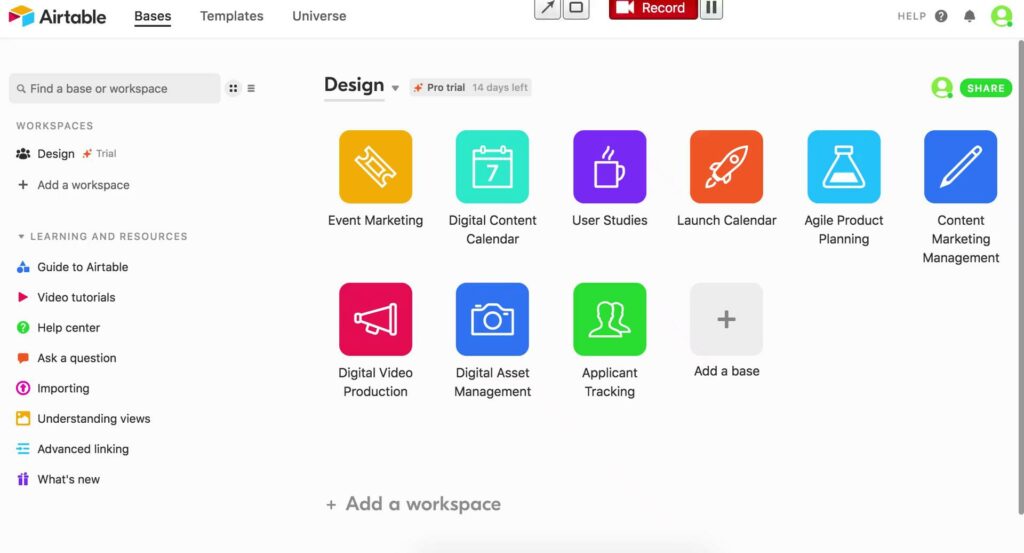 Airtable provides ready templates for content calendars, applicant tracking, event marketing, and so on. Of course, you can also design your databases from scratch. The tool will automate your tasks based on the data you give it. You may configure Airtable to take action according to specific triggers, such as adding a new record.
Livespace integration with Airtable is possible through Zapier.
Google Drive is a file storage and synchronization service. Just like all Google services in the cloud, it aims to unburden the hard drive. With Drive, you can edit, store and convert Microsoft Office files in Google Docs, Spreadsheets, and Presentations. After creating a document, you can save and export it into an Office file to share with others.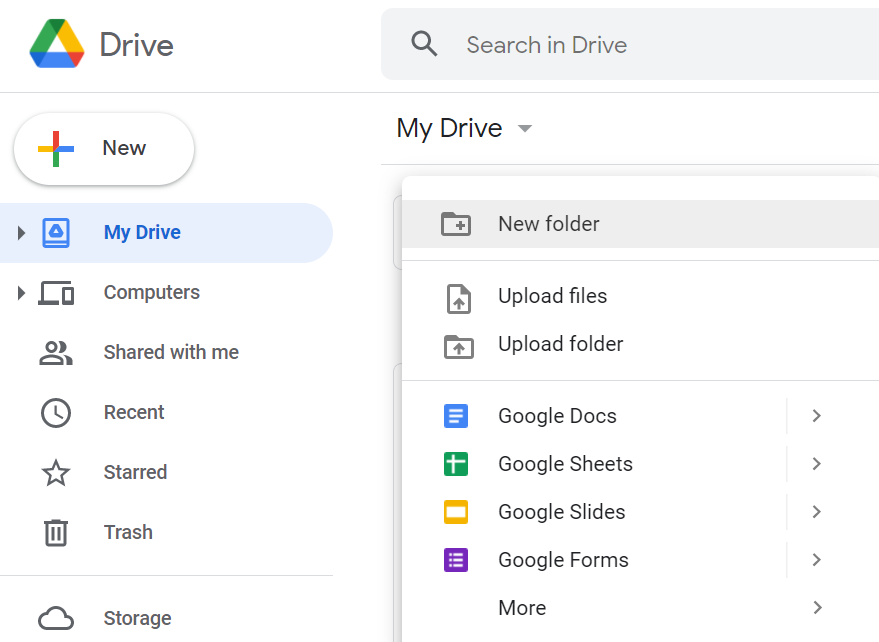 Share the files and folders you store on Google Drive with anyone you choose. You control whether others can only view your files or edit and comment on them, too. Google Drive makes it easier to share documents within an organization. You can even share files through Google Groups.
Google Drive is an excellent way to backup files in case of damage to the hard drive. The Drive is encrypted with the SSL protocol – the same that Gmail and other Google services use.
Use Zapier to integrate Livespace with Google Drive.
Dropbox is a cloud storage service allowing you to save files online and synchronize them across devices. With Dropbox links, you can share files and folders with others without sending them bulky attachments. A 256-bit AES key and the SSL/TLS encryption protect the storage.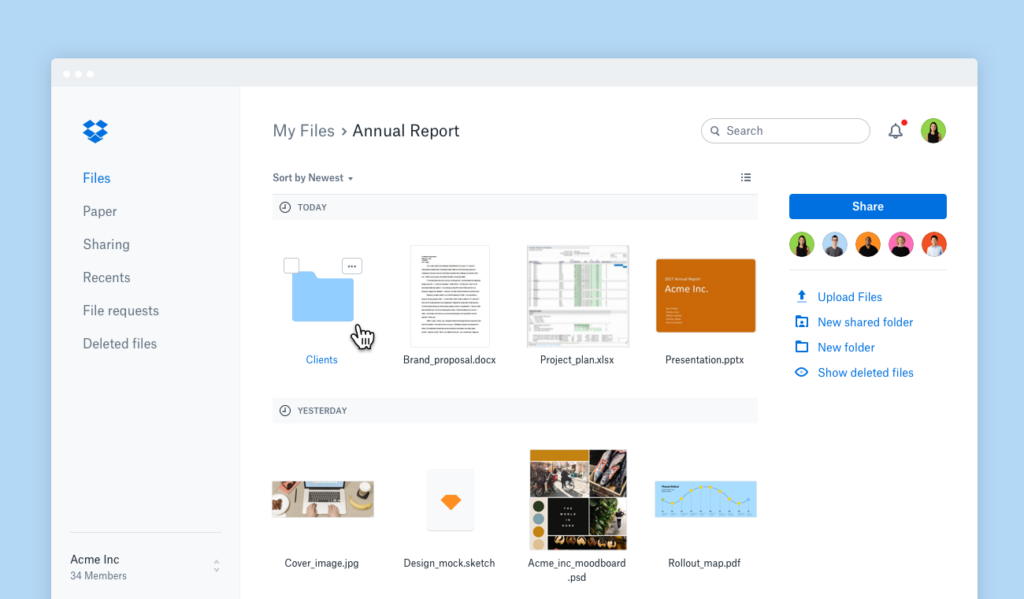 Dropbox Business ensures that your company's data and ideas will be transferred securely between employees. As a team member, you can store, share and collaborate on files using a company account. Your administrator will manage the users, the workflow, and the complete contents of your company's Dropbox Business accounts.
Livespace integration with Dropbox is possible thanks to Zapier.
Livespace integrations for email marketing
GetResponse is an email marketing app. It allows you to:
build mailing lists,
send emails to your newsletter subscribers,
automate emails with autoresponders.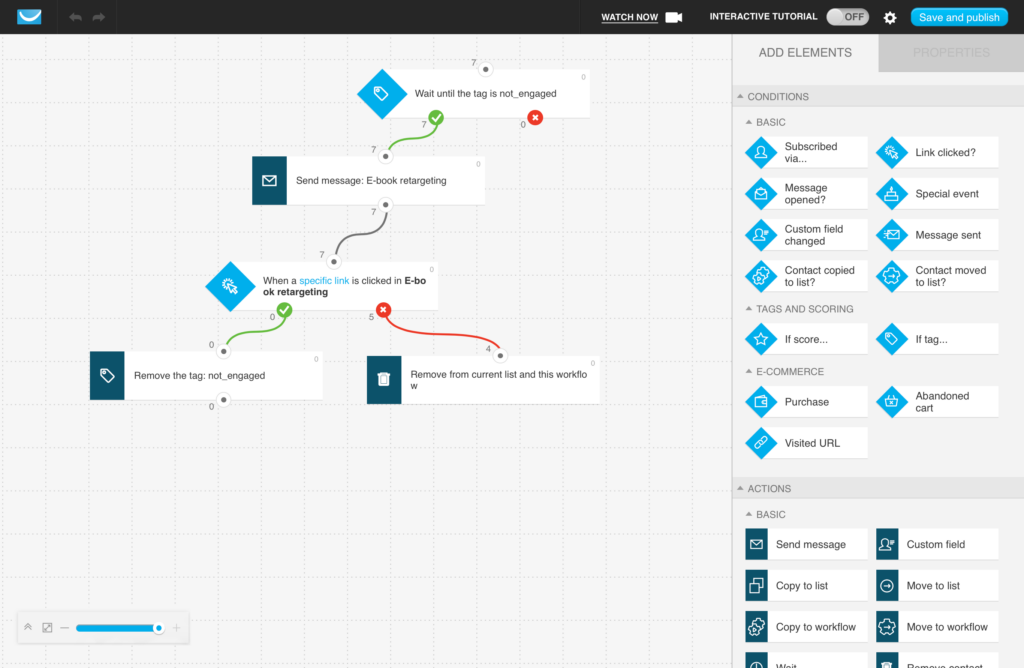 The tool will provide you with email campaign statistics (e.g., the open rate, click-through, and forwards). What's more, GetResponse has recently added new features, including conversion funnels and webinar hosting. Thanks to them, it's become an all-in-one marketing platform – enriched with a website creator, chat, e-commerce features, landing pages, and automated sales funnels.
GetResponse's key selling point is the autoresponder feature. You may use it to send messages at a specific time or triggered by users' actions such as opens, clicks, completed transactions and goals, or changes in the user data.
Apart from the essential autoresponders described above, GetResponse offers Marketing Automation. This feature allows you to automate workflow with a drag-and-drop automation scheme editor. A chosen action will be triggered whenever a user opens a specific proposal, clicks on a particular link, and so on.
Livespace can be integrated with GetResponse through Zapier and PieSync.
Mailchimp is a marketing automation platform made for companies who reach out to their customers with email. It's a versatile tool that will let you manage mailing lists, create custom email templates, as well as manage and automate entire marketing campaigns.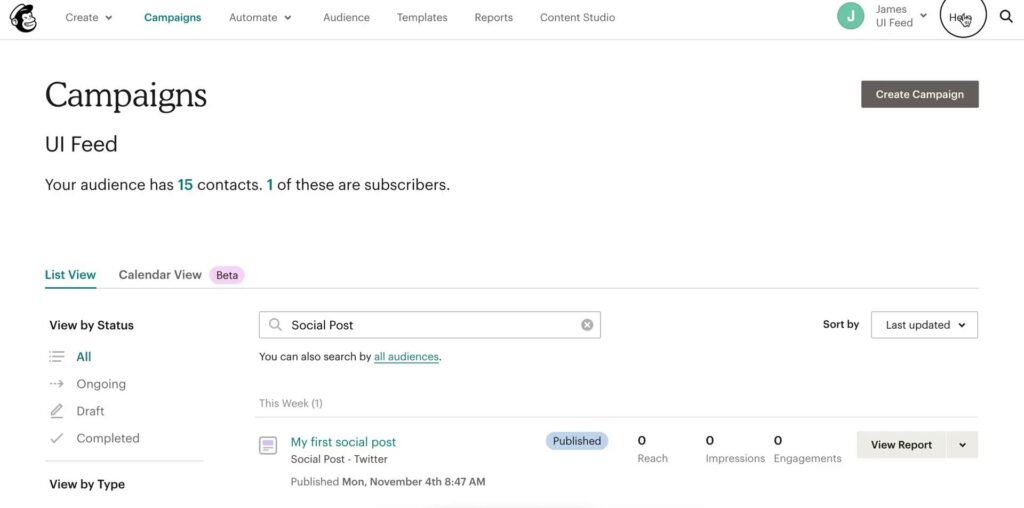 In Mailchimp, you'll find ready marketing and transaction message motifs for different purposes and occasions. The themes include events, holidays, bulletins, notifications, and subscription alerts.
Mailchimp makes email marketing easier thanks to its logistic resources (mailing list management, template design, segmentation, automation, etc.) and provides analytics that helps you judge if your email campaigns are effective. It will also help you develop a well-thought-out email marketing scheme with a good ROI (return on investment) ratio.
Livespace integration with Mailchimp was made possible by Zapier and PieSync.
Use Livespace integrations to streamline your sales process
The tools we've described above are only some of the possible Livespace integrations. If you already use them, you know how much easier the day-to-day work becomes with them and how they support your sales and speed up the deal-closing, too.
If you haven't had the chance to integrate your tools with Livespace yet, it's high time. Combine the solutions you use and maximize your chances of a sale.