Are you looking for up-to-date sales management resources? You're right to do so. According to HubSpot's research, 44% of salespeople rely on their manager for tips on how to improve. To help others, you need to stay on top of the field yourself. Discover the best sales management courses, podcasts, communities, and other media. Pick your favorites and supercharge your sales machine!
What should you look for in sales management resources?
You're not here to stay stuck in your ways. Instead, read and comment on blogs, websites, and forums that will make you think outside the box. This way, you'll discover new ways to make your team's job easier. You'll also be able to take advantage of your salespeople's different approaches to selling.
One way of learning is to connect with salespeople of different backgrounds and drink in the content published by famous sales leaders. You'll never miss a crucial piece of news if you follow the people who create the news in the first place!
We've found the best sales management resources to help you:
build your sales team and onboard new talent,
coach, motivate, and support your salespeople more effectively,
streamline your sales process,
stay on the right track in your sales operations, strategy, and analysis.
Podcasts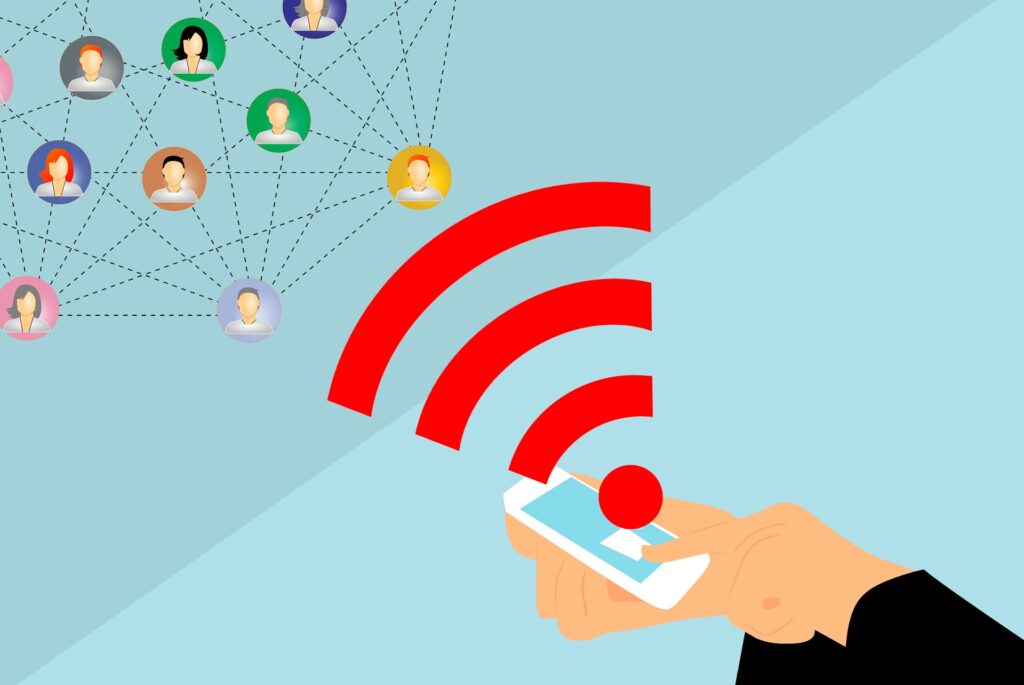 Sales Gravy with Jeb Blount – it's a wellspring of advice for both sales reps and leaders. Episodes range from quick tips and tricks to hour-long talks. They cover closing skills, the sales process, and other related topics. Stay tuned to the podcast every week or listen to some older episodes. For example, there's one about why emotional intelligence matters for sales leaders.
Sales Enablement Podcast with Andy Paul – in over 900 episodes, Andy often talks about accelerating sales, coaching salespeople, and winning big deals. Master your sales, marketing, and management skills with guests like Tiffani Bova, Ron Karr, Art Sobczak, and Chris Walker. New episodes come out 3 times a week, which makes this podcast a rich sales management resource.
The Sales Evangelist with Donald C. Kelly – it's an almost daily podcast for sales reps and leaders. It covers various topics you might care about. For example? Find out how to manage an ethical and effective sales system, improve your salespeople in 2 minutes, and navigate a hybrid sales workforce.
The Quotable Podcast with Kevin Micalizzi – provided by Salesforce, the podcast contains all the information you need about driving growth, coaching sellers to succeed, building lasting relationships with employees, and other topics related to sales management.
In the Arena Podcast with Anthony Iannarino – many of its episodes deal with leadership, team dynamics, and sales optimization. The host invites renowned sales leaders to share their tips. Hear their secrets to productivity, selling, and other subjects close to your heart.
The Advanced Selling Podcast with Bill Caskey and Bryan Neale – treat yourself to over 600 meaty episodes. They talk about automating your sales process, building your brand, the future of salespeople, and other thought-provoking topics. The podcast comes out weekly.
B2B Growth with James Carbary and Jonathan Green – listen to lively sales discussions. Learn more about team-building, maintaining relevance in commoditized markets, mentoring, and more topics related to your work.
Sales Pipeline Radio with Matt Heinz – if you're looking for the best sales practices to employ in your company, this podcast will help you with that. From building a predictable sales pipeline to accelerating sales by leveraging your industry experience, the 200+ episodes cover it all.
Make It Happen Mondays with John Barrows – it may be more directed at salespeople than managers. Still, it also covers building a team, mentorship and commitment, mental health skills for sales leadership, and similar topics. This makes it a brilliant sales management resource.
Sales Success Stories Podcast hosted by Scott Ingram – what better way to motivate your team than sharing success stories? Find out how world-class sales professionals became successful. Employ their strategies in your own company to succeed, too!
Lead To Succeed with Rebecca and Callum Jenkins – are you looking for advice on building a solid team and leading it in challenging times? They've got you covered, then. From the leadership mindset to authenticity and humanism, there's a lot to learn from this podcast made for leaders in general.
Future-Proof Selling Sales Podcast by Growth Acumen – it's another valuable sales management resource because it deals with topics like scaling B2B sales, developing your sales playbook, frontline sales leadership, remote sales management, and more.
The Sales Management Minute – most podcasts are long. This one is a breath of fresh air if you're looking for something to listen to on your way to the grocery store or driving to work. Learn something new about sales management in a minute and share it with your team!
Courses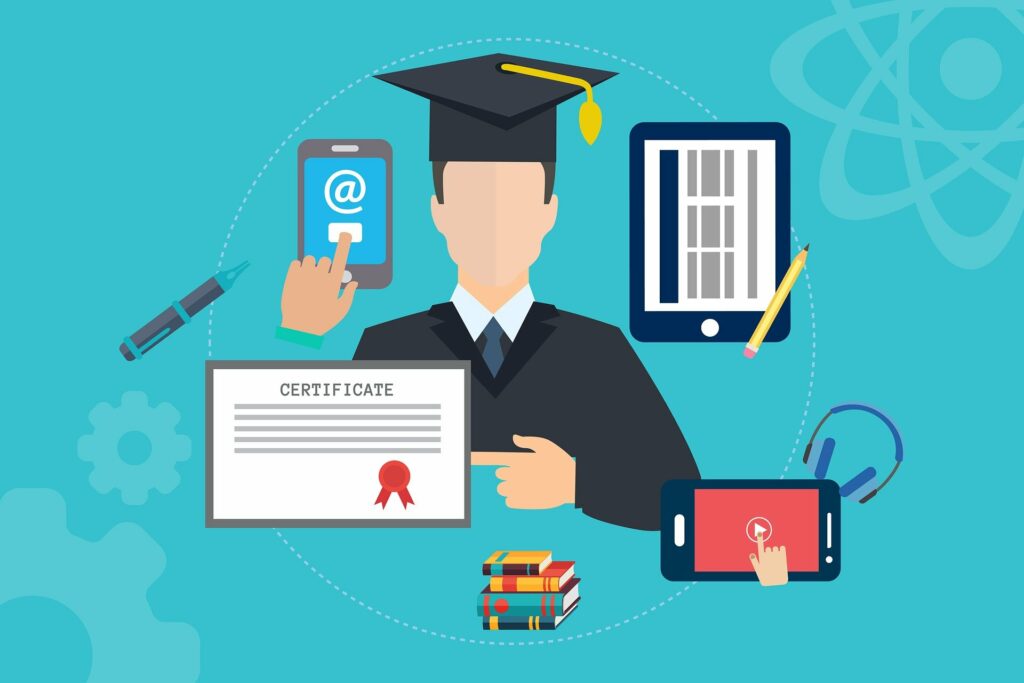 Coursera – St. Petersburg Polytechnic University created the highly-rated sales management course under the link. Enroll to hone your selling skills and learn how to structure sales management in your company. Participants will earn a certificate, too.
Alison – published by Saylor Academy, this online sales management course will teach you everything about the selling process. Partake to boost your sales career for free and discover useful tools and techniques.
Sandler Training – a comprehensive sales management training provided by Sandler. Learn more about sales meetings, recruiting, coaching, managing work relationships, and other skills that every sales manager needs to develop.
Pareto – are you already higher up on the ladder? This sales management training course will teach you how to mentor and empower your team better.
GetSmarter – a platform with paid short courses, including some related to sales management. In the linked category, you'll find courses on sales and business development.
Richardson Sales Performance – courses for sales managers. They will teach you how to coach and develop your team, predict revenue, close pipeline gaps, and other related skills.
Harvard Online Courses – sometimes Harvard offers online sales management courses. Search to find out if there are any available right now. You might also find other interesting fields to expand your knowledge in.
Udemy – a platform with video learning resources, among which you can find affordable sales management courses and programs.
LinkedIn Learning – the easiest way to learn from experts in your field. Under the link, you'll find free sales management courses and learning paths published on the LinkedIn platform.
Reed Courses – on this platform, you can buy all kinds of courses, and they're sometimes discounted by more than 90%! If you're on a budget, this might be the place where you can get certified and improve your sales management skills.
Training materials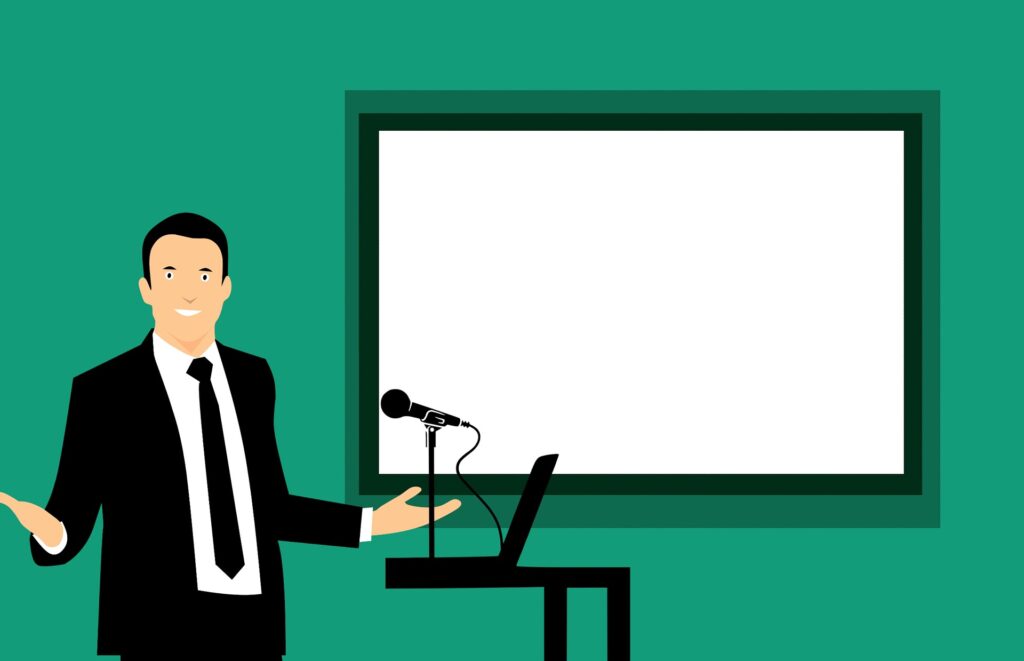 Training Course Material – if you're seeking ready materials to help you train salespeople, these packages contain everything you need. Guides, workbooks, presentations, games, and more – all come in one bundle.
HRDQ's Sales Training Materials – would you like to invest in high-quality training materials for salespeople? You'll find them here. Grab what you need, be it comprehensive training programs or cooperative games.
Skills Converged's Sales & Marketing Training Materials – these courses are ready-made to train sales and marketing teams.
Corporate Training Materials' Sales Fundamentals – all the materials for a one-day sales workshop. In the package, you'll find training manuals, activities, exercises, and job aids for sales reps.
Online and downloadable materials
Sales-Mind's Resource Library – it contains checklists, worksheets, exercises, and other resources to use with your team. All you need to do to access the files is enter your name and email address.
ITA Group's Sales Training Resources – this resource bank contains everything from videos and podcasts to webinars and conferences. They'll help you manage your sales team and teach them how to sell more effectively.
Sales Training Consultancy's Free Sales Training Materials – there's a free ebook and articles on all things sales. Equip your team with hundreds of tips and techniques to improve their results.
B2B Sales Connections' Free Sales Training Materials – in this library, you'll find free ebooks, sales management resources and tools, and articles to support your work as a sales leader. What interests managers, in particular, is the goal setting and action planning tool, as well as the automated calendar worksheet.
Communities & forums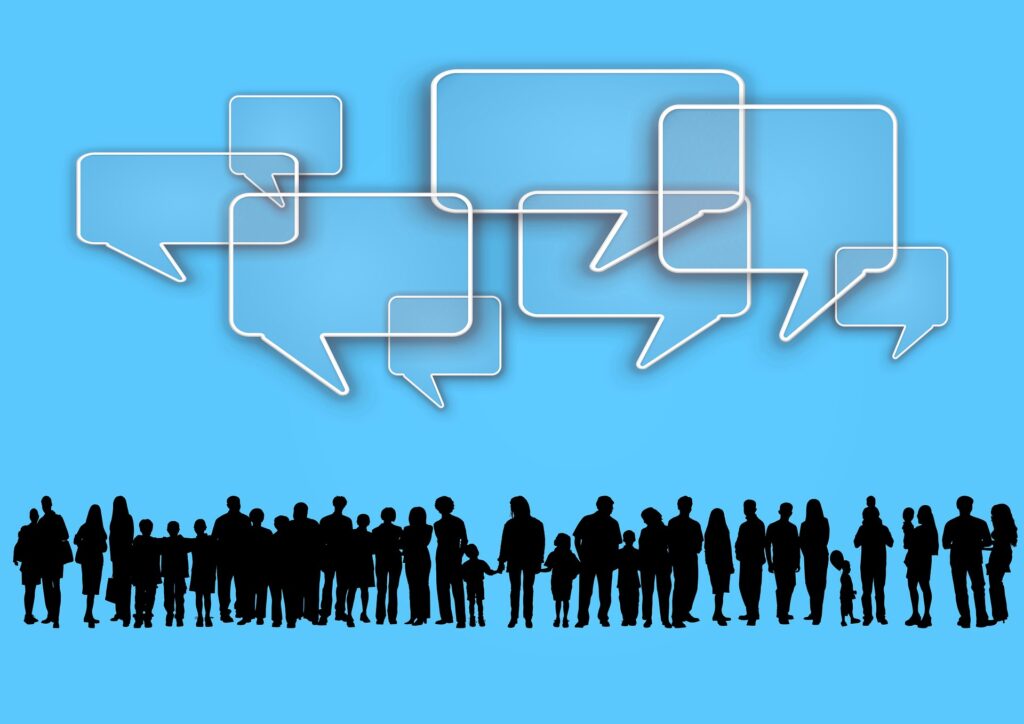 Open communities
Reddit – a bottomless source of knowledge on any topic imaginable. It's an ever-expanding network of communities based upon topics and interests that you can easily search for. Sales managers find tips, solutions to problems, and new contacts in these Reddit communities: r/sales, r/management, r/leadership, r/careerguidance, and r/startups.
Quora – on this website, you can find topics and spaces related to your interests. Users often publish helpful articles. Quora also remains the biggest bank of questions and answers after Yahoo Answers closed down.
LinkedIn – besides one-on-one connecting opportunities, LinkedIn is home to many groups. Some of them act as communities for sales managers or other professionals. You might be interested in joining these groups: Sales Management Executives, Sales / Marketing VP Forum, Sales Management Association, Inside Sales Management, and International Sales Management Network.
Sales Hacker – the world's biggest community for B2B sales. Engage in discussions, attend webinars, look for jobs, or grab some sales templates to speed up your team's work – Sales Hacker has it all.
Private communities
Bravado – an exclusive community for the best salespeople and sales leaders. Members can network, share their knowledge, and access valuable sales management resources.
Modern Sales Pros – the world's biggest community for sales operations, enablement, and leadership professionals to connect with their peers. If you join the group, you'll get access to online content as well as real-life events to attend.
Sales Confidence – a completely free community for sales leaders and professionals to support each other. Through the website, you can attend online 7-minute talks, access the podcast and article library, download sales management resources, and connect with your peers on Slack.
Sales Leader Forums – become a member to connect with peers and access tons of sales management resources. You can sign up to the Resource Library (containing papers, tools, templates, and books, among other things), the Sales Accelerator (with access to live streams of forums and summits), or a peer group to workshop your ideas and issues.
The Sales Management Association Community – connect with sales managers, consultants, and thought leaders. Network and contribute to a global community to boost your career… or find job opportunities. The big membership packages include webcasts, courses, online workshops, and conference archives.
Other resources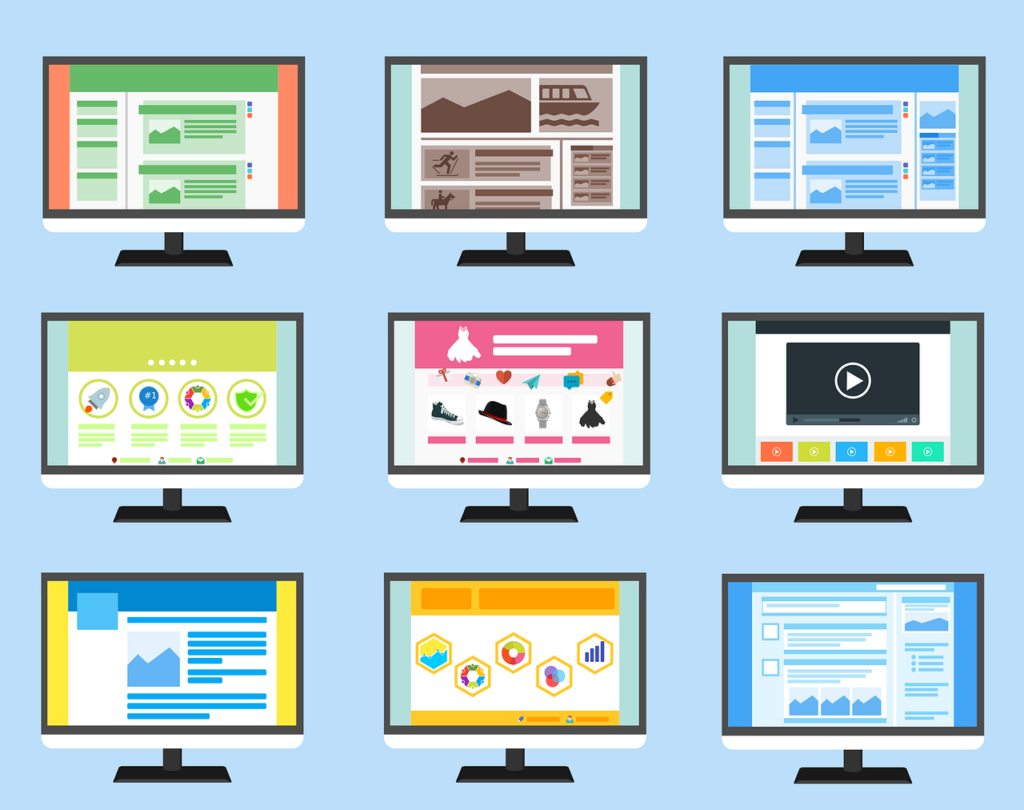 Google Scholar – if you're looking for studies and scientific articles on sales management, Google is your friend. Some of the papers might be outdated, but there are also fresh findings from the last couple of years.
HubSpot's Free Sales Management Resources – unburden your hard-working team of salespeople. How? Incorporate these resources into their day-to-day work. Maybe a set of tried and tested sales email templates will improve their results? Or perhaps a sales compensation calculator would come in handy for you? There's even a ready sales meeting playbook to help you close more deals.
Blogs
Specifically for leaders
Connect2Lead – People First Productivity Solutions has 3 different blogs. One of them is made specifically for leaders. Follow Deb Calvert's advice to build a diverse, welcoming, and effective workplace for your team.
The Sales Leader – look to Colleen Francis' blog for sales management advice and sales tips that you can share with your team.
CloserIQ – is your business or team struggling? This blog is a limitless source of hiring strategies, sales management tips, and team-building advice. For example, there are articles on how to help your sales team adapt to changes in buyers' habits. Or how to support salespeople who missed their sales quotas.
OpenView – this blog is geared towards leaders, salespeople, marketing, and HR professionals in the SaaS industry. If you're trying to sell software, you'll find great advice here.
General sales blogs
A Sales Guy – Jim Keenan's sales blog is a collection of tips and thoughts. It's mostly about selling techniques, salespeople, and providing value to customers. Read it yourself and share the link with your team. Thanks to you, they will avoid common mistakes and sell more confidently!
The Sales Blog – Anthony Iannarino's gold mine of tips will guide your team through good and bad times. Apart from blog articles, there are podcasts, resources, and events. Make use of all the sales management resources. You'll want to thank Anthony later.
Smart Selling Tools – Nancy Nardin's sales technology blog and resources will help you streamline the sales process. Use analytics and automation to close more sales in the digital era.
Your Sales Playbook – on his blog, Paul Castain shares his vast knowledge of sales and related topics. If you're looking for some reading material to educate and motivate your team, his articles are the best place to start!
Score More Sales – Lori Richardson writes a lot of sense about sales leadership. Follow her blog to hone your managing skills and share fresh sales tips with your team.
Accomplish more with practical sales management resources
These hand-picked sales management resources have already helped countless sales managers. Now they know how to motivate their teams and increase their companies' revenue. And they keep learning about their ever-changing industry.
Join the masses of happy users and see better results in your work – whether you stick to free resources or pay your way into a peer learning community.